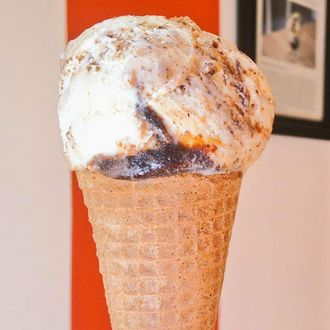 Starting today, we here at New York are teaming up with WNYC to bring public-radio listeners little snippets of summer fun in the form of 90-second stories. They're light and airy — the perfect antidote to all that's depressing in the world. They're also embedded below.
Slang
Learn what the hell the kids are talking about.

Ice Cream
Learn about some weird ice-cream flavors.
Treasure
Learn what you can find in New York with some patience and a metal detector.
Ropes Adventure
Learn about a zip line in Queens.
Food Truck
Learn about the best food truck in the Bronx.