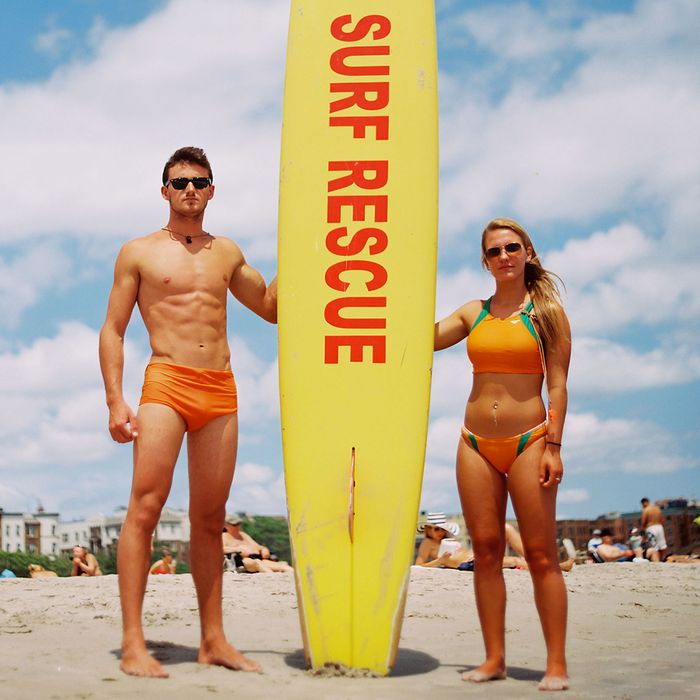 Photo: Konstantin Sergeyev
Catching some sun at a city beach this summer? If you are, you might see one of these visually agreeable lifeguards on duty while you work on your tan. They are among the 1,400 professionals who keep a close eye on you and the 18.1 million New Yorkers who visit the city's beaches every summer. Over the past two weeks, Daily Intelligencer visited Brighton and Rockaway beaches to photograph and chat with a few of these aquatic professionals about their jobs.
It takes a lot to be "whistle worthy," in the Parks Department's parlance. Prospective guards go through intense training and pass several rounds of written and physical exams — including being able to swim a quarter mile in six minutes and 40 seconds. And there's no such thing as a boring day on the job — the average city lifeguard at a popular beach reportedly saves up to 20 people per season.