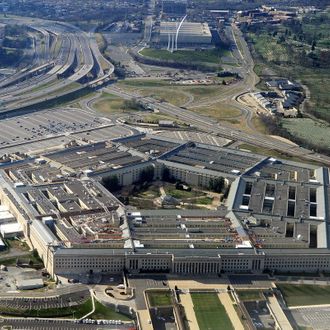 According to the Associated Press, the Pentagon is preparing to announce a plan that could finally allow transgender people to openly serve in the military. Before any policy change would become official, Defense Secretary Ash Carter wants the Pentagon to assess how such a policy change would or would not affect the military, and more granular details like where transgender soldiers would be housed, and whether the military should pay for medical costs associated with gender transition.
Last month, the American Medical Association said no valid medical reasoning supports the ban, and a majority of members voted to say that the military should allow transgender members and provide medical assistance equaling that afforded to other soldiers. According to the Transgender Military Service Commission, at least 15,000 transgender people are currently serving in the military — if they served openly right now, they would be discharged. There are around 134,000 transgender veterans — many who have difficulties getting benefits now that their name has changed. Eighteen countries allow transgender people to serve in the military. 
Chelsea Manning, currently serving a 35-year sentence for espionage and other charges, has been a leading figure in the fight for a new military policy on transgender issues. She was the first member of the military to request hormone therapy, and the military, facing a lawsuit, approved the request in February.
Carter said last February, when asked about allowing transgender members, that he was "very open-minded about … what their personal lives and proclivities are, provided they can do what we need them to do for us. That's the important criteria. Are they going to be excellent service members? And I don't think anything but their suitability for service should preclude them."
White House Press Secretary Josh Earnest said at the time, "The president agrees with the sentiment that all Americans who are qualified to serve should be able to serve, and for that reason, we here at the White House welcome the comments of the secretary of defense."
However, former Defense secretary Chuck Hagel also said he was open to amending the policy in 2014. Sometimes it takes a very long time for the military to change, even when many people think it should.