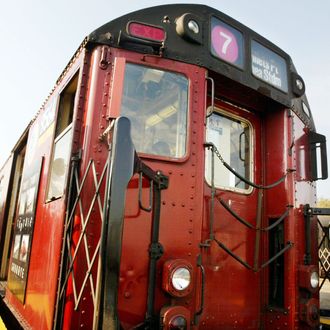 Photo: Mario Tama/Getty Images
At the corner of Queens Boulevard and 82nd Avenue, just down the block from Queens Criminal Court, sits a Redbird subway car that houses the Queens tourism center. But not for long. The center is closing after seven years of dismal attendance. Purchased for $1 in 2005, the subway car, which was on its way to the bottom of the Atlantic Ocean, saw half a million dollars in renovations before opening in 2008.
But there's been a slight problem since its opening: No tourists ever came. In 2012, its lone employee told the Queens Gazette that "most of the visitors are from Queens." Why? Because with its location next to the courthouse, it provided a quiet lunchtime respite for people who found the thrill ride of jury duty just a little too exhilarating.