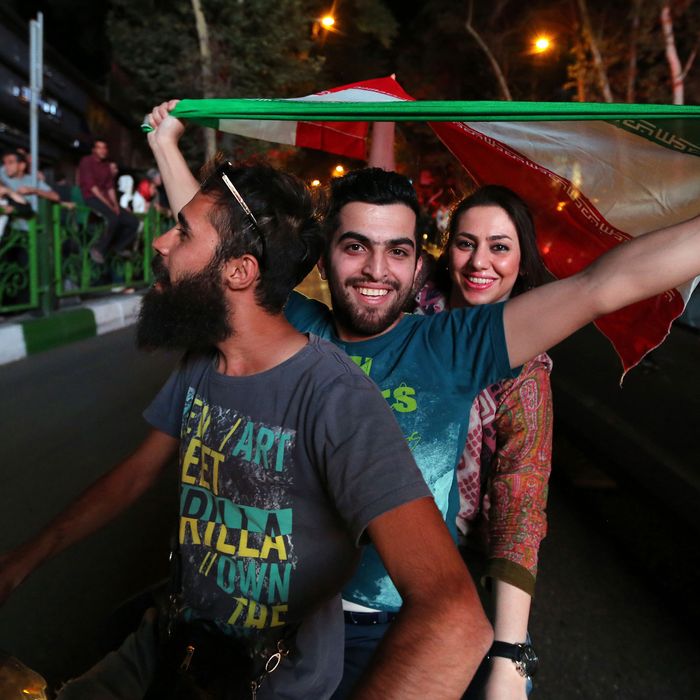 Iranians celebrate in Tehran.
Photo: Atta Kenare/AFP/Getty Images
Iran's Foreign Minister Mohammad Javad Zarif said the nuclear deal between his country and the U.S. represented "a new chapter of hope." That sentiment echoed in the streets of Tehran, and then some. Iranians poured out into the city's squares, singing, dancing, and honking their horns at the news of the historic deal, expressing their joy and even relief that the crush of sanctions might soon be over. In the U.S., the reception is — to put it mildly — much more mixed.