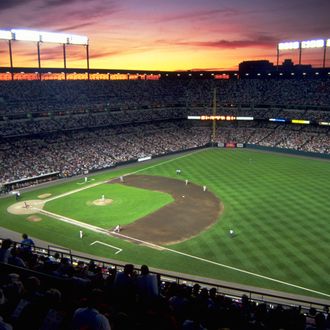 Oriole Park at Camden Yards.
Photo: Joseph Sohm/Corbis
Phil Rogers, a longtime baseball writer now working at MLB.com, tweeted today that a Major League executive told him that a shorter, 154-game season is becoming a serious consideration. Such news, however preliminary it may be, doesn't come totally out of left field, either: New commissioner Rob Manfred has said that he's open to looking at reducing the number of regular-season games from the current 162, which has been the norm since the 1960s.