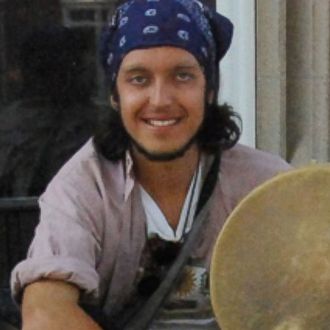 Photo: The Napanee Beaver
Twenty-three-year-old Massachusetts resident Alexander Ciccolo was arrested on Independence Day for allegedly planning to attack a state university with a pressure-cooker bomb — inspired by the terror attack at the Boston Marathon in 2013 — on behalf of ISIS. Ciccolo is the estranged son of police captain Robert Ciccolo, who was one of the first responders to the Boston Marathon bombing.
According to ABC News, the captain warned counterterrorism officials that his son, who allegedly had a history of mental illness, "was going off the deep end" and "spouting extremist jihadist sympathies."
FBI officials found the pressure cooker, partially built Molotov cocktails, and "attack planning papers" at Ciccolo's apartment. He had recently converted to Islam and used the name Abu Ali al-Amriki — agents also found "'jihad' paperwork" at the apartment, and believed that Ciccolo wanted to go fight for ISIS in the Middle East. During a checkup after his arrest — which was prompted after the suspect bought four firearms from a cooperating witness — Ciccolo left "a hole in the nurse's skin" after trying to stab her in the head with a pen. The alleged attack involved attacking "college dorms and cafeteria" and would "include executions of students, which would be broadcast live via the internet." Ciccolo had originally planned "to travel to another state to conduct terrorist attacks on civilians, member [sic] of the U.S. military and law enforcement," but allegedly changed his mind "because there were many more people" at a state university.
The younger Ciccolo is scheduled to appear in court in Massachusetts on Tuesday. Last week, the FBI announced that it had arrested more than ten people affiliated with ISIS in recent weeks. "I do believe that our work disrupted efforts to kill people, likely in connection with July 4th," FBI director James Comey said.