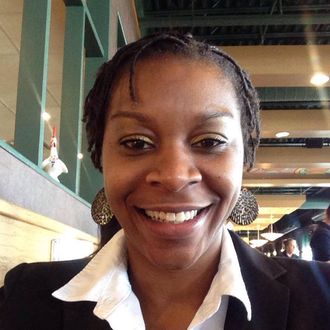 Sandra Bland's family will reportedly file a federal wrongful-death lawsuit against authorities in Texas. The 28-year-old woman was found dead in a county jail near Houston last month after being arrested during a traffic stop; an autopsy concluded she had committed suicide by hanging. 
Cannon Lambert, the family's attorney, told reporters at a press conference on Tuesday that his clients were "looking for the individuals involved in this situation to take accountability."
"This family needs an answer to the principal question," he said. "What happened to Sandra Bland?" 
The FBI and Waller County officials are still investigating the circumstances that led to Bland's death. Lambert said the Bland family was still waiting for more information on the autopsy results and police reports. 
Geneva Reed-Veal, Bland's mother, told reporters, "If the facts show without a doubt [she committed suicide], I'll have to be prepared to deal with that. But, the bottom line is she should not have been in that jail."
Last week, state lawmakers in Texas discussed Bland's case in a hearing. They wondered whether police officers receive enough training on how to avoid "escalation" mistakes during routine traffic stops, and how to make sure jails provide adequate mental-health resources. 
According to KHOU, 22 people committed suicide in Texas prisons last year. "If the same guy who arrested me is now asking me about my mental health, I may not be so open to him," State Representative Jonathan Stickland said. Stickland also asked the Department of Public Safety head why Brian Encinia, the officer who pulled Bland over for allegedly not using a turn signal, was still on the state payroll. "For a lot of people, it's pretty cut-and-dry what happened," he told the committee room. "Somebody's liberties were stomped on."