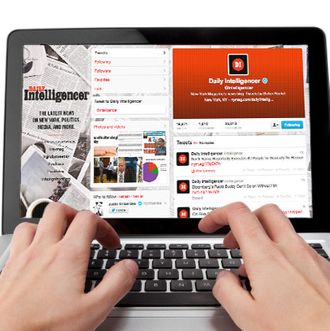 Welcome back to the New York Magazine Competition. On alternate Mondays (Tuesday, this week), we lay out a challenge and offer a sample responses. Enter in the comments section, or on Twitter with the hashtag we've provided, and the editors will select a winner. Criteria are highly subjective, but heavily retweeted and favorited posts will have an advantage. The prize is a year's subscription to New York in print or a two-year subscription to the iPad edition (winner's choice). Full rules are here.
NOTE: Owing to vacation schedules, the results of this Competition and the next installment will not appear until August 31.
COMPETITION NO. 54: "MOVIES FOR SUMMER." Please retitle a film for August consumption. For example:
COOL DRINK LUKE

THE SOGGY SAMURAI

STICKY AND THE FLASH

96 DEGREES OF SEPARATION
Enter on Twitter with the hashtag #moviesforsummer, or in the comments thread below, by August 27.
RESULTS OF COMPETITION NO. 53, "HEY, WHAT'S THAT SMELL?," in which you were asked to write a four-line couplet ending with that phrase.
HONORABLE MENTION TO:
The Donald filed with the FEC
So that his finances we could see
That he's super rich we sure can tell
$10 billion? Hey, what's that smell?
—rbison
As the drought moves east and becomes more severe,
Water use restrictions are imposed, that's clear.
Cologne sales soar, BO to dispel.
Greeting each other – hey, what's that smell?
—j_son
You're running to class
And hear quite a blast
Lab was not going well
And you're like, hey, what's that smell?
—rmtmiller
Platform is humid and crowded.
But here comes the L.
Empty car with A/C!
My prayers have been..hey, what's that smell?
—BambooLounge
The Fulton fish mart in the wee morn is swell,
The freshest fish is all they sell.
The oysters may even have a pearl in their shell!
Get there too late and..hey what's that smell?
—gianna13
I'm in a crowded elevator
Things aren't going so well
We hear a suspicious sound
Followed by "Hey, what's that smell?"
—NMN68
AND THE WINNER IS:
Meeting God or the Devil – in the clouds or the sulfur 
My fate has arrived – I won't be going to Hell
I've been a good man full of kindness and culture
Those aren't Pearly Gates…HEY WHAT'S THAT SMELL?
—MiddleCoastDan