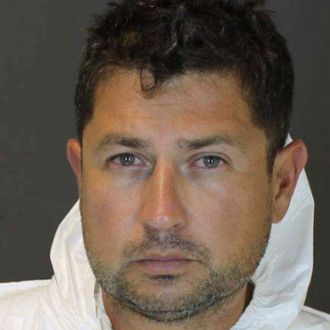 A Manhattan real-estate developer is being held on $1 million bond following a deadly late-night car wreck in the Hamptons. The New York Post reports 42-year-old Sean Ludwick, a founder of Black House Development, is believed to have drunkenly crashed his Porsche into a pole in Sag Harbor at around 2 a.m. on Sunday. Ludwick then allegedly left his passenger and friend, 53-year-old Paul Hansen, lying in the street and continued driving, only to be stopped by the police a few minutes later. Hansen was pronounced dead at the scene, which, according to the East Hampton Star, was on the block where he lived with his wife and two young sons.
NBC New York reports that Ludwick was charged with driving while intoxicated and leaving the scene of a fatal accent (a felony) in Hampton Bays on Monday morning, but more serious charges are expected to follow. The Star reports that Southampton town justice Deborah Kooperstein insisted on the high bond (over the objections of Ludwick's lawyer) because, she said, his previous "behaviors indicate a risk" that he would flee.
This is not the first time that Ludwick has been in legal trouble. From the Post:
Last year, he was arrested on charges he broke into his former mistress' Tribeca apartment and, in a drunken rage, drew penises on the artwork, which he'd originally painted himself and given to her.

He eventually pleaded guilty to lesser charges of disorderly conduct.

He has also been in trouble in Martha's Vineyard. In March, he admitted to assault and battery and property destruction after a fight with his girlfriend in a hotel.
He was also found to have been "driving while impaired" back in 2009, according to the Star.