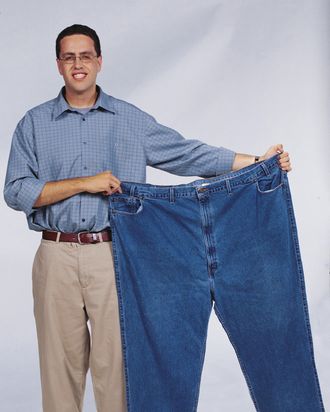 Photo: The Jared Foundation
Thirty-seven-year-old Jared Fogle, previously best known for losing more than 200 pounds on the Subway diet, is expected to accept a plea deal related to child-pornography charges on Wednesday. Prosecutors accuse Fogle of paying for sex with minors on at least one occasion; he allegedly paid a 17-year-old to have sex with him at the Plaza Hotel and Ritz Carlton in New York City. Fogle allegedly asked "repeatedly … to provide him with access to minors as young as 14 years." Fogle has reportedly agreed to serve at least five years in prison; federal prosecutors were seeking a sentence of more than 12 years. Fogle, worth an estimated $15 million after his 15-year relationship with Subway, has agreed to pay 14 victims $100,000 each, according to USA Today.
He has also agreed to register as a sex offender and undergo sexual-disorder treatment. 
In July, federal agents raided his house in Indiana, seizing computers and DVDs. The former executive director of the anti-childhood-obesity organization the Jared Foundation, Russell Taylor, was arrested two months ago on federal child-pornography charges after agents found more than 400 child-pornography videos in his possession in a raid, according to Business Insider. Fogle is accused of possessing child porn produced by Taylor, according to court documents. Subway cut ties with Fogle, a married father with two children, after the raid, something they keep reminding the world about after the case keeps reappearing in the news. 
However, as CNBC points out, there is still one mention of Fogle that has not been erased from the company's website: "'Jared's Pants Dance game' says it can 'Bring Your Kids Meal to Life!'"
This post has been updated throughout.