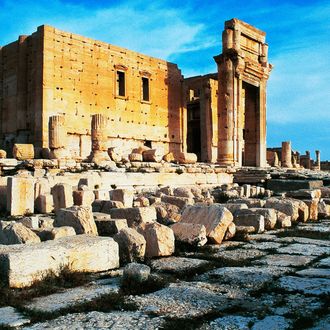 Photo: G. Dagli Orti/DeAgostini/Getty Images
On Sunday, a huge blast shook the ancient city of Palmyra in Syria. "It was an explosion the deaf would hear," a resident told the Associated Press. 
According to the Syrian Observatory for Human Rights, the ISIS attack targeted not people, but history — the Temple of Bel, a 2,000-year-old structure that Syrian state-antiquities chief Maamoun Abdulkarim called "the most important temple in Syria and of the most important in the whole Middle East."
"This temple is the most important one in Syria because of its size, its level of preservation, its architecture and inscriptions," he told The Guardian. "It represents along with the temple of Baalbek [in Lebanon] two of the greatest structures of antiquity in the near east."
The United Nations Institute for Training and Research has verified the destruction of the temple, releasing before-and-after satellite images of the site on Monday. "We can confirm destruction of the main building of the Temple of Bel as well as a row of columns in its immediate vicinity," UNITAR announced.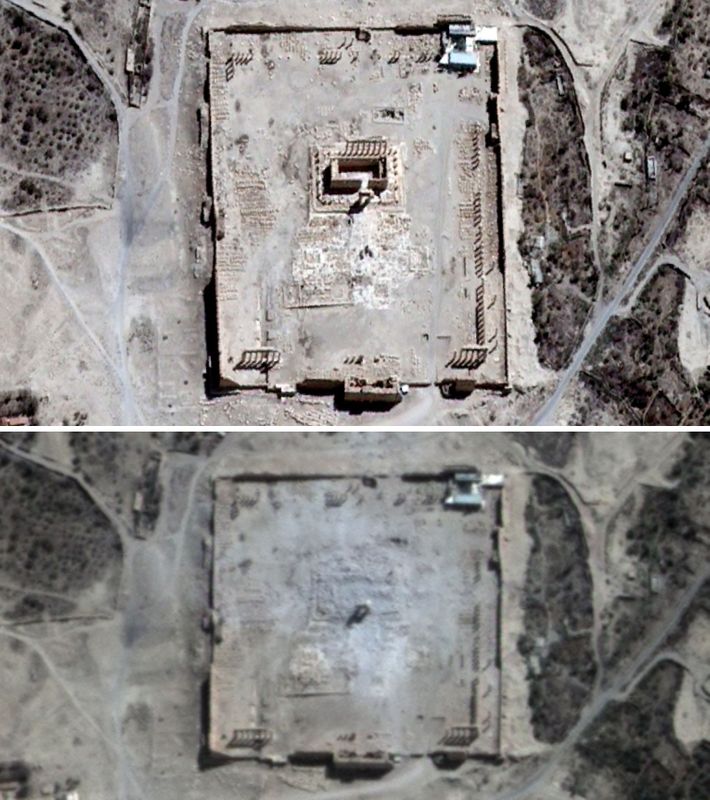 Diana Darke, who wrote a guidebook on Syria, told the BBC, "There will be Syrians weeping all over the country at the loss of Palmyra, of the main jewel of the site." Last week, ISIS, which captured Palmyra in May, destroyed the Temple Baalshamin, an incident that UNESCO called a "war crime." The Islamic State, which believes these antiquities promote idolatry, has reduced many of Syria's and Iraq's ancient artifacts to rubble — and has even killed those who study them. 
ISIS militants also fought Syrian rebels in Damascus on Sunday. More than a dozen militants were killed; several civilians were also reportedly killed in a ritzier part of the city. "This is the closest [the Islamic State] has ever been to the heart of Damascus," the Syrian Observatory for Human Rights told Agence France-Presse. 
This post has been updated to reflect the confirmation of the temple's destruction.