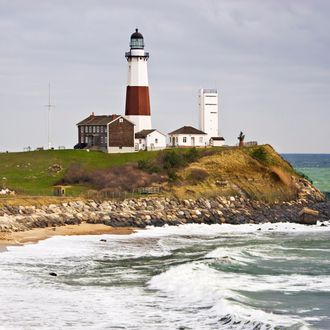 Photo: Sylvana Rega/Getty Images
For those upset by the never-ending invasion of 20-somethings overtaking the eastern edge of Long Island, there is now an outlet for your pain. Montauk resident Tom Bogdan has posted his coastal rendition of the St. Crispin's Day speech in a local newspaper ad, according to Newsday. He is looking for 1,000 people "dedicated to the supposition that strength and power can be obtained for Montauk residents through uniting as one." The ad for his group, Montauk United, is headlined "WE WILL PREVAIL."
On the group's website, the problems Montauk seeks to fight are listed in a way that brings to mind a hypothetical episode of Game of Thrones about college seniors spending a weekend at the beach.
>
Others appear ready to join him in battle against the followers of Dionysus taking over their homeland. One resident told CBS News, "It's like living in purgatory. You've got heaven on one side and hell on the other."
"There's strength in numbers," Bogdan told Newsday, likely before summoning his dragons to prepare for war.