NBC announced on Monday that President Obama's newest adviser is Bear Grylls — the survival expert/environmental masochist is scheduled to take the leader of the free world out into the wilderness during Obama's trip to Alaska this week. NBC helpfully points out that "President Obama will become the first U.S. president to receive a crash course in survival techniques from Bear Grylls."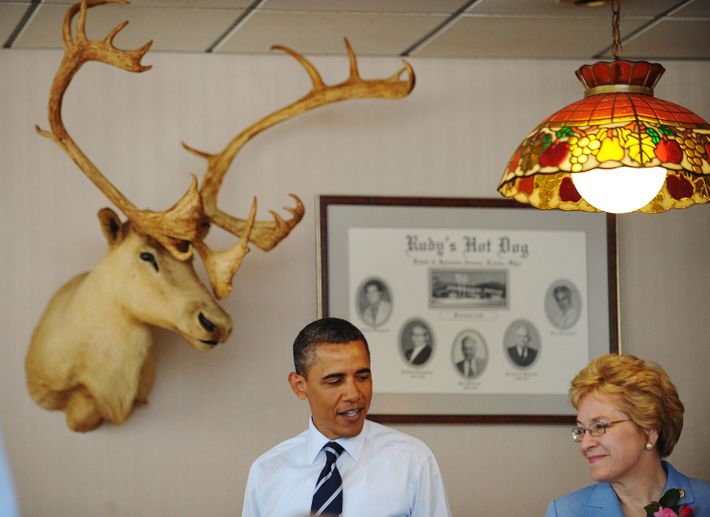 Running Wild With Bear Grylls is currently finishing up its second season — Kate Winslet, Zac Efron, Channing Tatum, and Kate Hudson have all learned skills they will probably never have to use again in past episodes. The adventures can often feel like Fear Factor mixed with Lost; Obama can take comfort in the fact that he probably won't have to eat a mouse cooked in his own pee, as Michelle Rodriguez already had to do that. 
Obama is visiting Alaska to talk about climate change — something he has quietly focused on as his presidency begins to close — before the big United Nations conference at the end of this year. 
It is not clear whether Obama will also be sharing the survival tips he has learned in the past six years, like how to build a consensus using only a tweet, approach wild animals in a way that ensures your safety while preserving the likelihood that they will vote for you …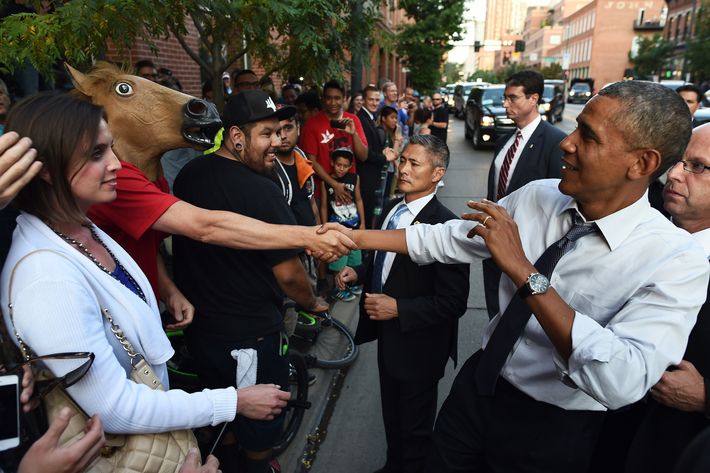 … and make people care about policy by agreeing to talk with Zach Galifianakis and Bear Grylls.