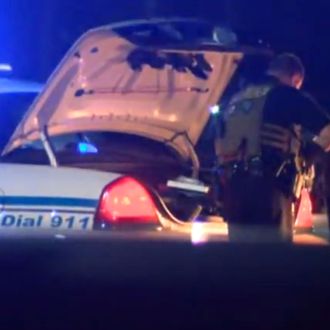 On Thursday night, Christopher Starks was killed in a campus shooting at Savannah State University in Georgia. He was a junior from the metro Atlanta area, and died at a local hospital. No arrests have been made, and the university spokesperson has said that the administration still knows little about what transpired. The campus newspaper, the Tiger's Roar, reported that blood was found on the floor of the student-union building, and that police officers seemed to be everywhere at the university late last night.
The campus was briefly on lockdown after the shooting, and classes have been delayed until 10 a.m. today. Campus police and the Georgia Bureau of Investigation are investigating the incident. The state university is the oldest historically black school in Georgia; it has a student body of about 4,600. 
Two women who spoke to a local news station said they saw someone get shot in the collarbone after a fight, and that students tried to tend to the wound before the police arrived.