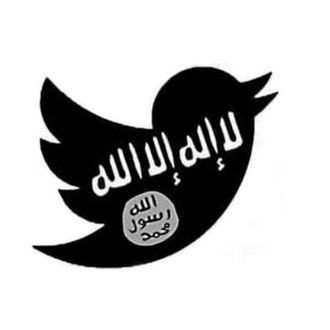 Seventeen-year-old Ali Shukri Amin, a former high-school honors student from northern Virginia, was sentenced to 11 years in federal prison on Friday for helping his friend join ISIS and conspiring to provide material support to a terrorist organization. The teenager is the youngest person the U.S. has yet sentenced for helping the Islamic State.
Amin confessed that he secretly ran a pro-ISIS Twitter account in June; he had around 4,000 followers, who he often told to give money to the Islamic State using Bitcoin. His handle was @AmreekiWitness, or "American witness." In January, he drove his friend Reza Niknejad, only 18, to Dulles International Airport so he could go to Syria. Before Niknejad left, he and Amin would allegedly talk about their plans with code words. "Syracuse" meant "Syria," and "basketball" meant "jihad."
Amin was tried as an adult; Justice Department prosecutors used the case as an example of how those who help ISIS in the U.S."will be met with crushing sentences." Assistant Attorney General John Carlin said Amin's case should be a "wake-up call" to how ISIS uses young people in June. "This challenge requires parental and community awareness and action to confront and deter this threat wherever it surfaces." More than 3,000 people from Western countries have fled to the Middle East to join ISIS. 
Amin's lawyers said that their client should only get a maximum of six years in prison, given his cooperation with authorities. The teenager wrote a letter to the judge saying he was ashamed at "my own arrogance and my own need to feel I was doing something historic and important." He also noted that he liked the way ISIS sympathizers online made him feel. "For the first time I felt that I was not only being taken seriously about very important and weighty topics, but was actually being asked for guidance."
He wrote, "I denounce ISIS, its violence and the way it twists the core tenants of Islam into weapons killing and oppression," adding that he "became lost and caught up in something that takes the greatest and most profound teachings of Islam and turns them into justifications for violence and death."
"Today marks a personal tragedy for the Amin family and the community as we have lost yet another young person to the allure of extremist ideology focused on hatred," Andrew McCabe, an assistant director at the FBI's Washington field office said in a statement.