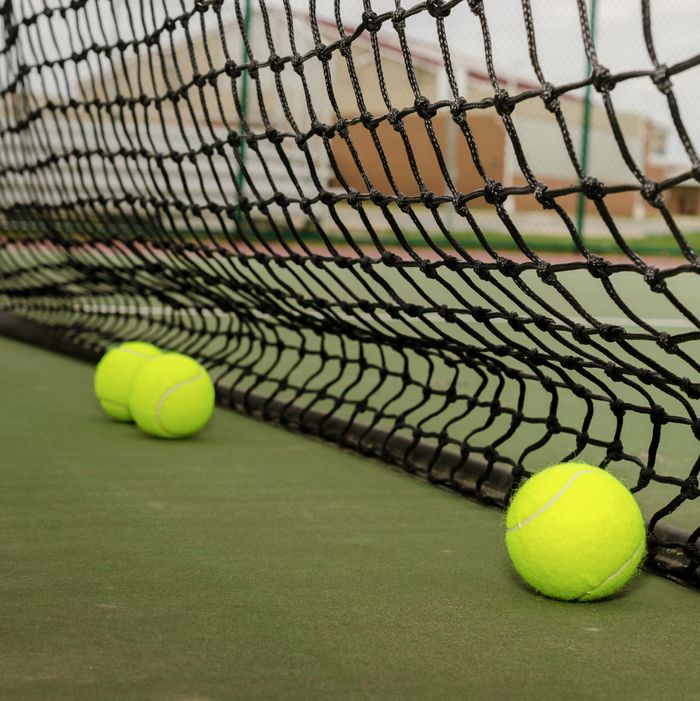 Each year the U.S. Open draws around 700,000 tennis fans to Queens, generating about $720 million annually for New York City's economy. But at the end of the month, as spectators flock to the Billie Jean King National Tennis Center to watch the biggest event in professional tennis, the city's public courts will be surprisingly vacant. The number of tennis players that pay fees to play on the city's tennis courts has dropped by nearly 30 percent in recent years, city records show, a decrease so severe and unexpected that city officials are struggling to find a way to get all the lost players back.
"We have to take a close look at what we can do to increase activity," said Bob Garafola, deputy commissioner of management and budget at the city's Parks Department. The agency oversees the city's tennis courts, hundreds of which are spread throughout the five boroughs.
According to Parks Department financial records, obtained by New York, the most significant drop in participation has been among players who purchase seasonal permits. Over the past four years the number of adults who purchase these passes has decreased by 43 percent. The primary reason for the drop, officials believe, is a controversial price increase in 2010. Back then, city officials felt that $100 for seasonal permits was too low. Instead of raising prices incrementally, they doubled the cost of a seasonal permit to $200. The next year, the number of seasonal permits sold dropped from 12,416 to 7,411, and since then the number has hovered around 7,000. "We thought the people would respond, but it didn't happen," said Garafola.
The second biggest drop was among those purchasing single-play tickets, which are good for an hour's worth of tennis. In 2010, the price for single-play tickets was $7, a bargain that inspired thousands to stock up on their passes. But after the price of single-play passes increased to $15, there was a 32 percent drop, from roughly 40,778 single passes sold in 2010 to about 27,831 in 2014.
While the price jump certainly scared players away, Garafola also blames tennis. "It's just not an incredibly popular sport," he said. "Without the Americans winning, it hasn't been able to catch on like it used to." (An American man hasn't won the U.S. Open — or any other major tennis event — since Andy Roddick's triumph at Flushing Meadows in 2003. A U.S. woman not named Williams hasn't won since 1998.)
According to industry analysts though, levels of tennis participation in the United States have been the same in recent years. According to an annual review conducted by the Tennis Industry Association, a trade group, there were 17.9 million tennis players in the U.S. last year, up one percent from 2013.
"New York is always a tough place to play, but the drop [in permit holders and players] is alarming at a time when the city's role is to encourage people to be fit and healthy," said Jolyn DeBoer, executive director of the association. "In the heart of New York, with the U.S. Open so close to the city, how is this possible?"
Garafola said officials at the Parks Department have tried a number of programs to lure more players over the years, especially at key hubs like Central and Prospect Park. However, change comes slowly. The Parks Department's current effort to increase participation involves plans to resurface many of the courts. The funds for fixing up the tennis courts are part of a general fund to improve the parks, so it's hard to determine how much money is going toward the courts specifically.
Asked about allowing private vendors to bid for concessions to run the courts, Garafola said the Parks Department hasn't really considered the option. City officials believe any money generated from the sales of tennis balls, products, lessons, and water wouldn't justify the expense. But after watching so many players disappear, city officials are amenable to fresh proposals.
"If someone wanted to come in with an idea, we'd talk to them," Garafola said.