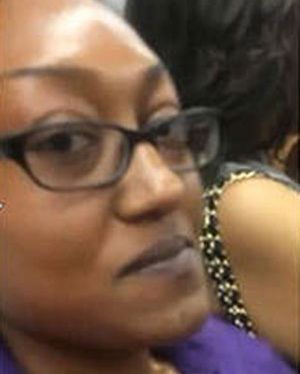 Don't sit next to this lady.
Another day, another strange subway-etiquette brouhaha. This time, a woman riding the A train got aggressive after accusing a fellow passenger of leaning on her. The woman asked the alleged "leaner" to get off her, but when the leaner took out her cell phone and began to record the woman, the woman punched and scratched the passenger in the face and arm, according to the NYPD.
The incident occurred the night of August 9 near Prospect Heights, Brooklyn, and the NYPD is still looking for the 25-year-old female suspect, who apparently kept riding the train even after the victim got off.  Two weeks ago, a woman on the F train bit, scratched, and pulled the hair of another rider, who had asked the woman to move her bags so she could sit down. Maybe it's time for us all to reconsider — and just get on — that muggy, non-air-conditioned, but usually people-free, subway car.