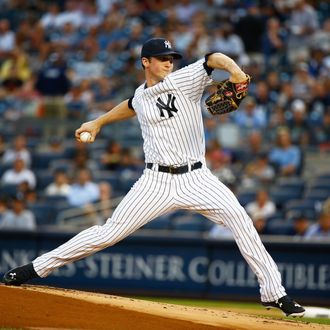 Bryan Mitchell.
Photo: Al Bello/Getty Images
In a scary scene at Yankee Stadium last night, rookie pitcher Bryan Mitchell was hit in the face with a line drive off the bat of Eduardo Núñez. Mitchell, who was making just his third big-league start, fell to the ground and could be seen bleeding before walking off the field with the team trainer. The 24-year-old was taken to New York Presbyterian, and the Yankees announced later last night that he had a small nasal fracture and had been released from the hospital. Considering the serious injuries suffered by other pitchers struck by similar come-backers, it appears it could have been much worse.
Here's the line drive, via NESN.com: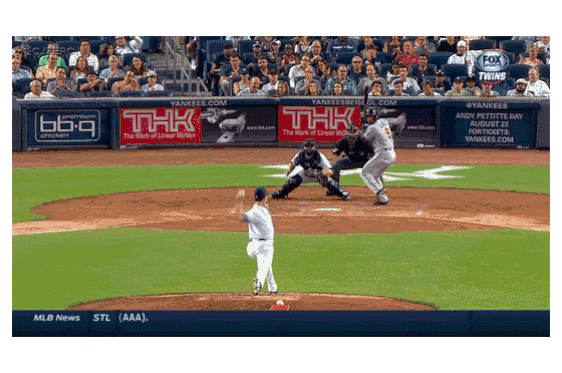 Mitchell actually returned to the ballpark following his release from the hospital. "I talked to him, and he said he's feeling fine," said Yankees reliever Caleb Cotham, who entered the game after Mitchell was struck. "He's here, somewhere. I think he's doing well, all things considered."
The second-inning injury forced the Yankees to use every available arm in the bullpen, but they'd go on to win in ten innings when Núñez bobbled a bases-loaded ground ball and threw it to first base as the winning run scored.
Said Núñez, who was a teammate of Mitchell's for three games while on a rehab assignment in 2013 but said he didn't recall playing with the pitcher: "I feel very bad for him. I hope everything is okay and I see him soon."