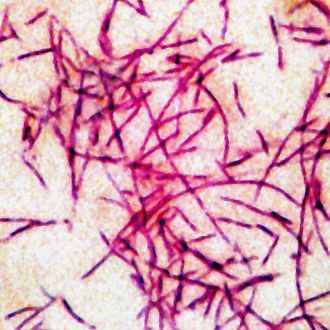 A new spate of Legionnaires' cases has popped up in the Morris Park section of the Bronx, so far killing one person. A total of 13 people have been diagnosed with the disease — up from 7 Monday. Eleven people are still hospitalized, all of whom were sickened with the pneumonia-like illness on or after September 21.
City health officials tested at least 35 cooling towers in the neighborhood, and so far 15 have come back positive for the Legionella bacterium, including towers at a hospital, a bank, and a high school. Some have been decontaminated already, while the rest are slated to be disinfected immediately. But at least some of these towers had previously been inspected and scrubbed clean in the wake of this summer's Legionnaires' outbreak in the South Bronx, which killed 12 people and sickened more than 120. A new law requires building owners to inspect for Legionella and disinfect if detected, or face steep fines. Legionnaires' develops when people breathe in the bacteria in vapor or mist, which is why cooling towers are targeted, but the disease can't be passed from person to person. 
Commissioner of the New York City Department of Health and Mental Hygiene Dr. Mary Bassett says there is no link between this summer's South Bronx wave — which was declared over August 20 — and the recent crop of infections. That outbreak — the worst in the city's history — was traced back to a cooling tower in the Opera House Hotel, though tests showed at least 18 other contaminated towers scattered throughout the area.