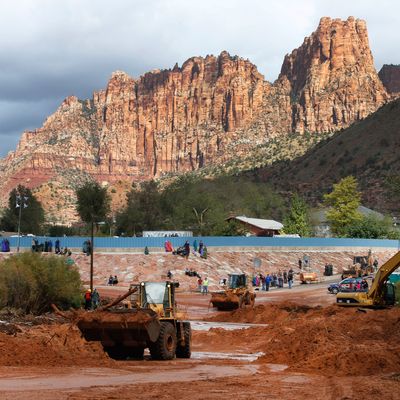 Construction equipment removes flood debris near Hildale, Utah.
Photo: George Frey/Getty Images
The southwestern corner of Utah, near the Arizona border, is still reeling from two flash floods that swept through its canyons Monday. Officials confirmed Thursday that 18 people have died in the deluge. Two people are still missing: a grandmother who was hiking near Zion National Park and a 6-year-old boy who was riding in one of two vehicles swept away by the rush of water. Those cars were filled with a total of 16 people — three sisters and their 13 children — when the vehicles were engulfed. Twelve bodies were recovered miles across the state line in Arizona; the youngest of the victims was a 4-year-old boy. Three of the children survived, and the Utah National Guard and search teams are scouring the area for the last missing child.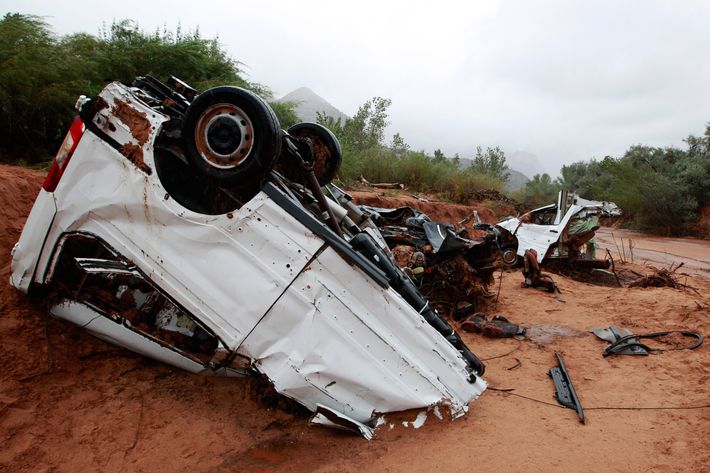 The floods began Monday when heavy rains doused the canyons above the town of Hildale, Utah, transforming a creek into a "roaring river" and sending a wall of water, mud, and debris coursing through the community, devastating a seven-mile area. Hildale is home to a fundamentalist polygamist sect led by convicted felon Warren Jeffs, who has been serving a life sentence for child sex abuse since 2011. Many of the flood's victims are members of this religious group.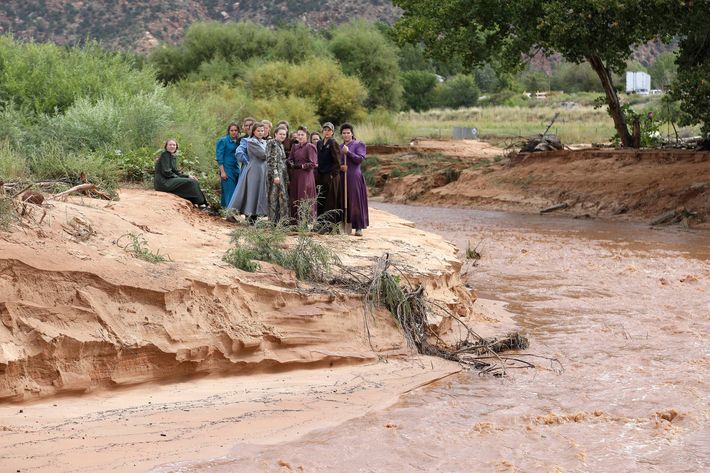 In less than an hour, the storm also dropped more than a half-inch of rain in Zion National Park, according to the Park Service. Water surged through the canyons, making it impossible for rangers to reach hikers stranded in Keyhole Canyon. At least six hikers were swept away and killed when the canyon was inundated. They were out-of-towners from California and Nevada, all of whom were in their 40s and 50s.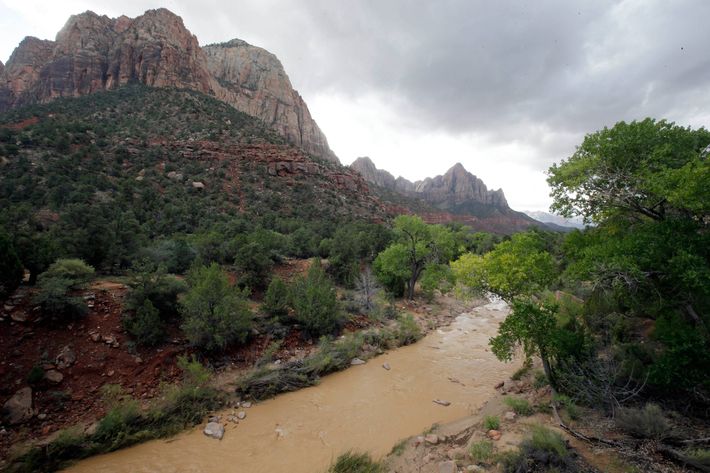 Utah officials are now calling the Hildale flood one of the deadliest weather events in the state's history.