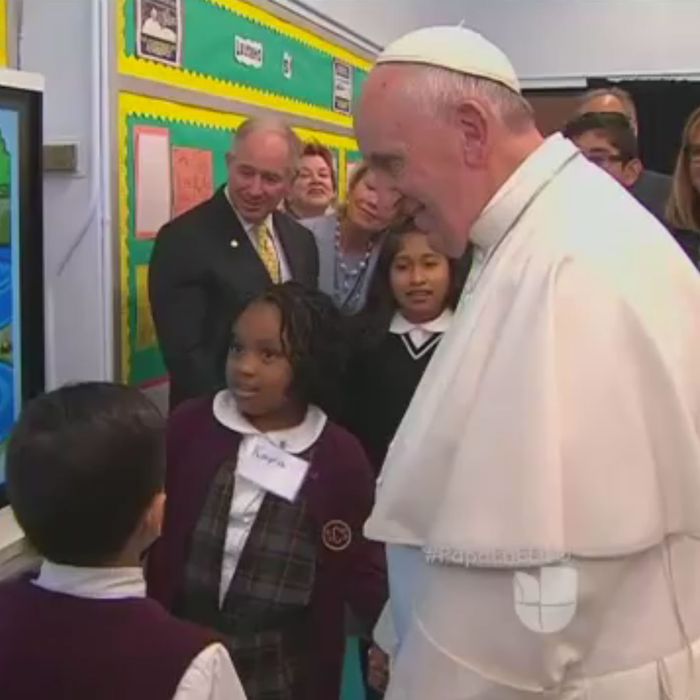 After a busy morning at the United Nations and the 9/11 Memorial, Pope Francis kicked off his afternoon with a visit to Our Lady Queen of Angels school in East Harlem to meet with third- and fourth-graders.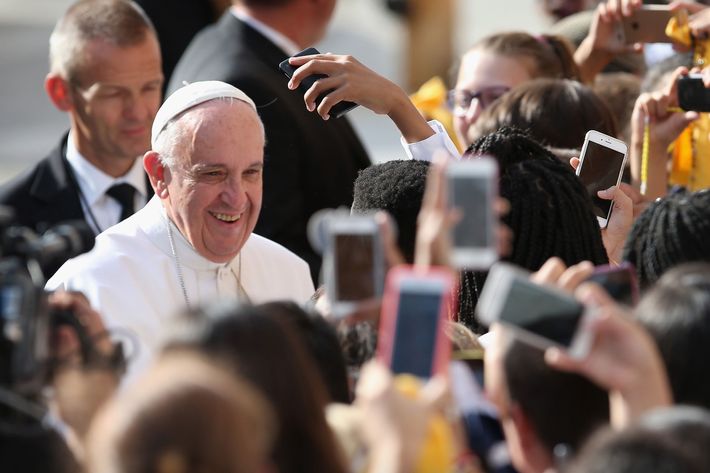 Crowds gathered outside the school, and the pontiff posed for selfies and shook hands. Inside, Francis took a tour around the classroom as the students showed him their work, at one point coming to a smartboard, one of the new generation of digital whiteboards that have become common in classrooms. The pope struggled to use it. The students patiently showed the pope how to master the touch screen, with one student eventually taking his hand and guiding it along the display.
At the school, the volunteers recited a prayer in multiple languages, and Pope Francis gave a brief and enthusiastic speech to the students, teacher, and others gathered around a small stage. The pope referenced Martin Luther King Jr., telling the students, "It's beautiful to have dreams, it is also beautiful to fight for those dreams. Today, we have to keep dreaming."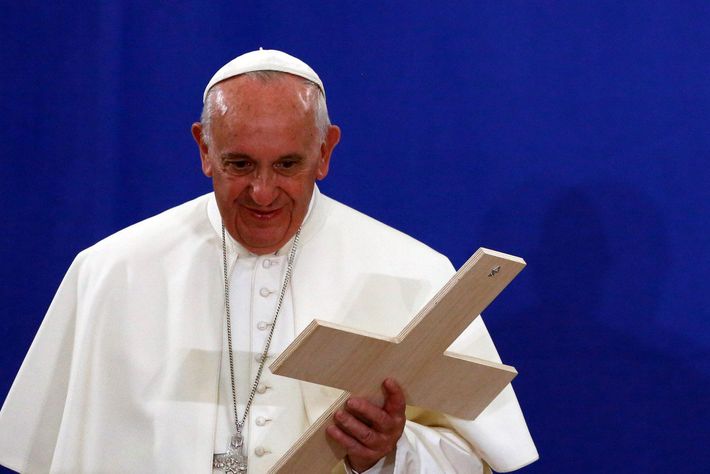 The pope also picked up a few gifts in East Harlem, including a soccer ball and a plain wooden cross.