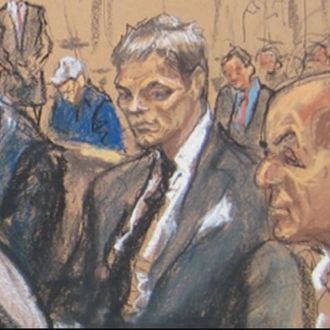 New England Patriots quarterback Tom Brady no longer has to sit out four games because of Deflategate, as originally mandated by the NFL. The suspension was erased by a federal district court judge in Manhattan on Thursday. The NFL investigated Brady after underinflated balls — which are easier to throw and catch — were used in the AFC Championship game earlier this year. The league later accused Brady of destroying a cell phone and obstructing the investigation. 
"Brady had no notice that such conduct was prohibited or any reasonable certainty of potential discipline stemming from such conduct," Judge Richard Berman wrote in a 40-page decision that basically boils down to "This is a mighty big loss for NFL commissioner Roger Goodell." Berman added that "there is no evidence of a record of past suspensions based purely on obstructing a league investigation." The judge also says that the NFL did not adequately inform Brady of the penalties he could face.
Berman often refers to the NFL's Wells report as an "independent" investigation in his decision. The NFL has not said whether it plans to appeal the decision, but it has the option. 
Brady looked pretty pleased when he left the New York City courtroom.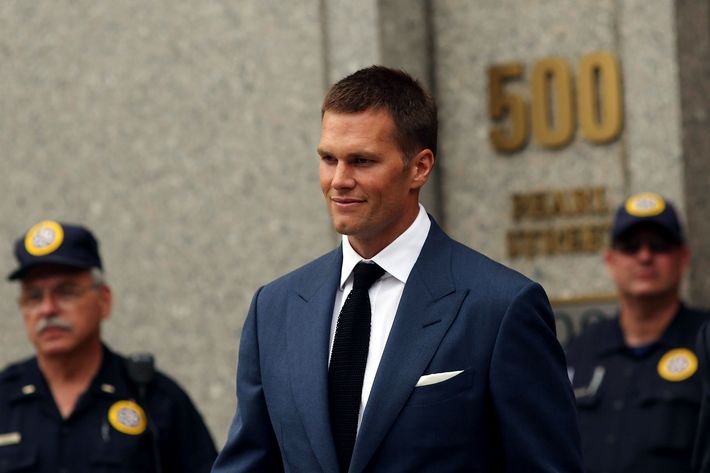 At a charity gala on Wednesday, Brady told the crowd, "It's been such an enjoyable offseason." Patriots fans are likely excited this morning, too, and it's probably a good thing they no longer have to think about this case; a TV host in Boston went so far as to jokingly offer ideas for how the team could get Goodell to go away last night.
The Patriots' first game is on September 10 in Foxborough, against the Pittsburgh Steelers.
Brady wasn't the only person looking for absolution at the district court in Manhattan this week; Jane Rosenberg, who drew the infamous "Tom Brady sketch," was given another chance to make fans happy by appropriately capturing how good-looking the quarterback is. 
She only had five minutes to draw it, so it wasn't as good as the practice sketch she did in August. However, the drawing looked enough like fellow Massachusetts saint Matt Damon that no one seemed to mind too much.