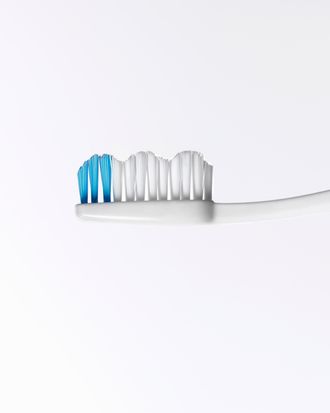 Photo: Peter Dazeley/Getty Images
Have you passed a couple with criminally clean teeth on the street lately? Instead of having the sneaking suspicion that something fishy is going on in New York, have you been overpowered by the smell of minty freshness that could only come from 262 Aquafresh-topped toothbrushes? If so, the NYPD would like to talk to you. On the morning of August 22, a man and a woman walked into a Staten Island CVS and walked out with 262 toothbrushes — worth about $1,200. More than a month later, the pair is still at large and doing whatever criminals who have more than a lifetime's worth of toothbrushes do.
Here is security footage of the alleged minty bandits.