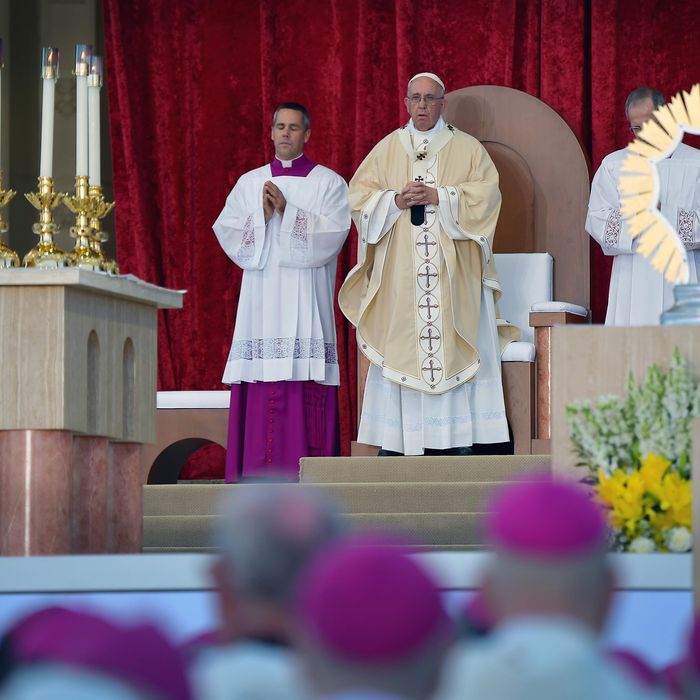 Photo: Vincenzo Pinto/AFP/Getty Images
Pope Francis capped off his first day in Washington, D.C., with a Mass at North America's largest Catholic church, the Basilica of the National Shrine of the Immaculate Conception at Catholic University. It was the pope's first official full Mass in the United States during which the pontiff performed the first canonization on U.S. soil by making the 18th-century Spanish missionary (and somewhat controversial) Junípero Serra a saint.
People began lining up in the early morning hours to get a spot at the outdoor Mass that about 25,000 people attended, including a group of tailgating nuns who showed the laypeople how it's done. 
The pope arrived at the Basilica and took two laps around the throngs of people lined up to greet him. He delivered the Mass in Spanish, a nod to the thousands of Hispanic Catholics apparently in attendance. Many seminarians — priests in training — were invited to the Mass, along with Vice-President Joe Biden, Chief Justice John Roberts, presidential candidate Jeb Bush, and various members of Congress.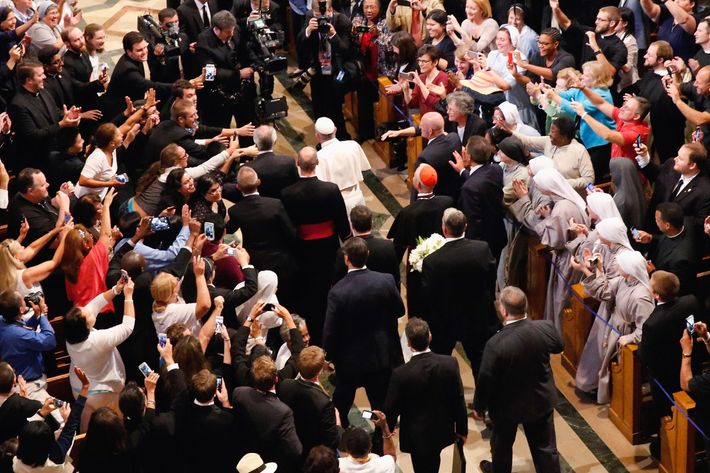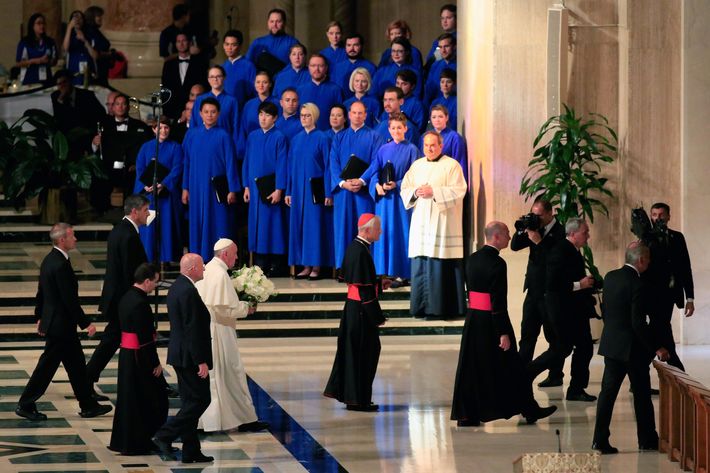 After speaking about climate change on the White House lawn and addressing clergy sex abuse in front of the bishops gathered at the Cathedral of St. Matthew, Pope Francis focused on spreading the message of Christianity, speaking in his homily about the threat of apathy. "Our hearts grow numb," Pope Francis offered. "We don't want apathy to guide our lives, or do we? We don't want the force of habit to rule our life, or do we?"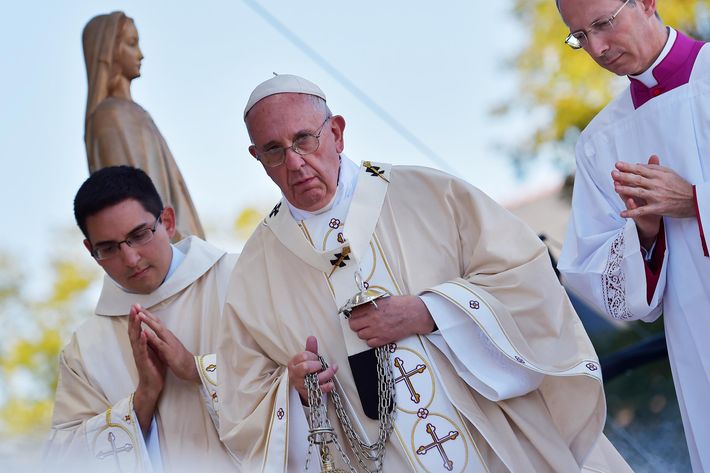 The pope reflected on the motto of now-saint Junípero Serra, "Siempre adelante," or "Keep moving forward." He also talked about Serra's works, saying he "sought to defend the dignity of the native community," a claim advocates and historians have protested.