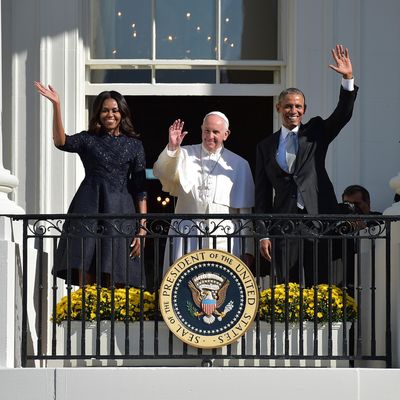 Pope Francis, President Obama, and First Lady Michelle Obama wave from a White House balcony.
Photo: VINCENZO PINTO/AFP/Getty Images
Pope Francis kicked off a busy day in Washington with a visit to the White House this morning. "As the son of an immigrant family, I am happy to be a guest in this country, which was built by such families," Francis told the assembled crowd of some 11,000 people before meeting privately with President Obama in the Oval Office. Here, His Holiness's visit to the White House in ten images.
Before heading to the White House, the pope met with well-wishers outside the Apostolic Nunciature, the Vatican's diplomatic mission in Washington: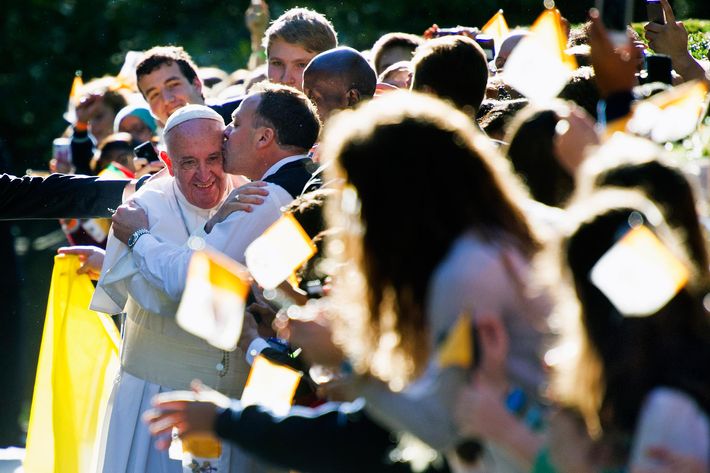 The pope arrived for the ceremony in a Fiat and was greeted by the president and the First Lady:
Even a visit from a pope who favors simple things requires a bit of pageantry: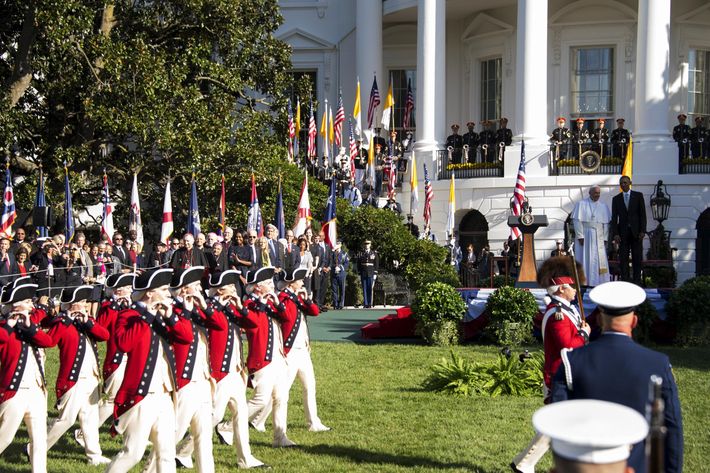 Michelle Obama shared this image of the morning's program on Twitter:
Vice-President Joe Biden speaks with clergy prior to the pope's arrival: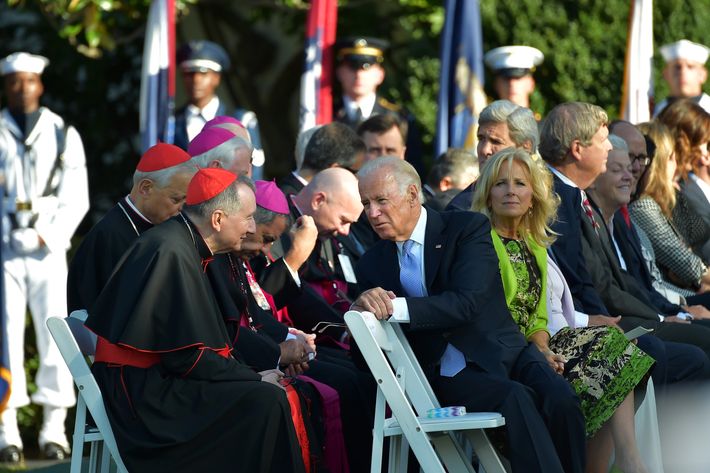 President Obama and Pope Francis shake hands: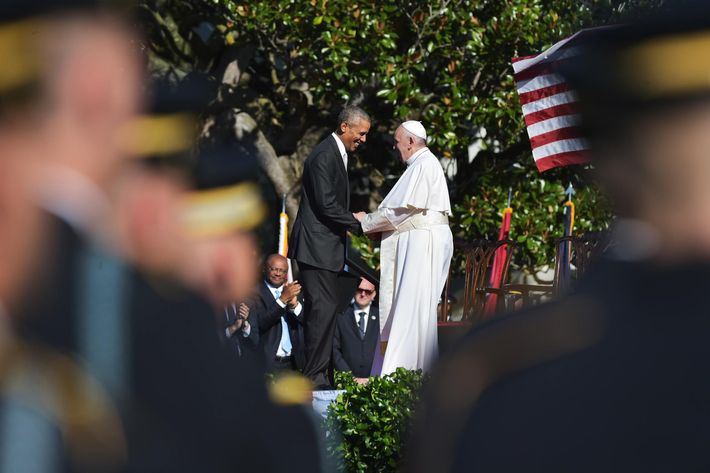 President Obama and Pope Francis stand for the national anthems of the Holy See and the United States: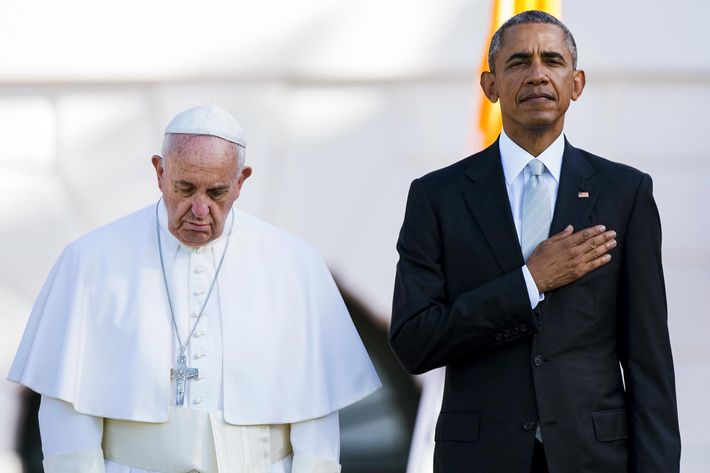 During his remarks, the pope told President Obama that he finds it "encouraging" that he's targeting air pollution. "Climate change is a problem that can no longer be left to our future generation," said Francis.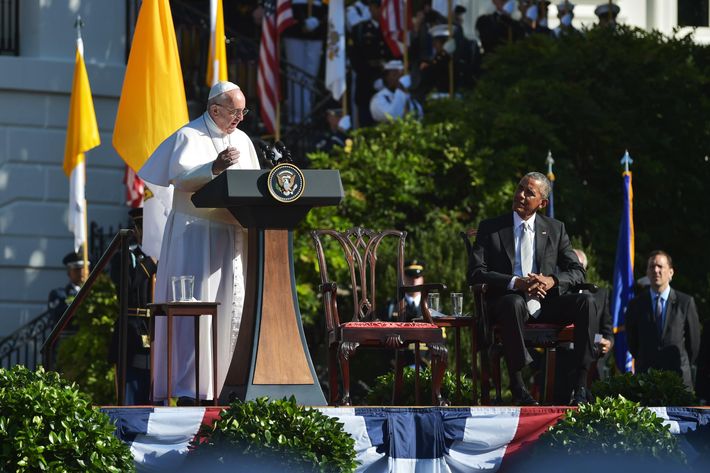 Some members of the crowd of 11,000: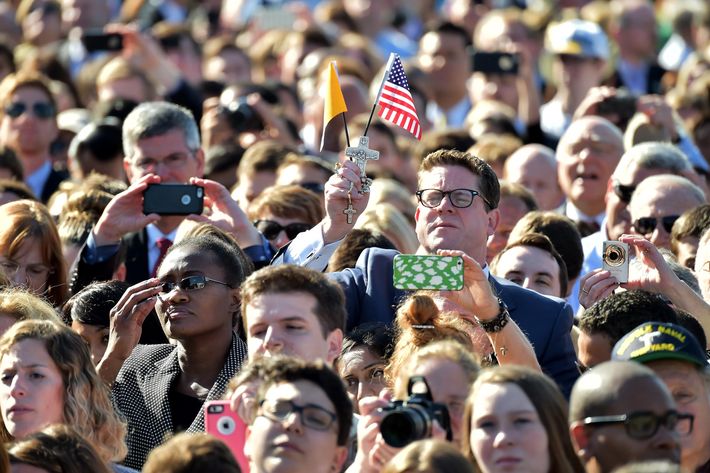 After the public portion of his visit, the pope met with President Obama in the Oval Office: