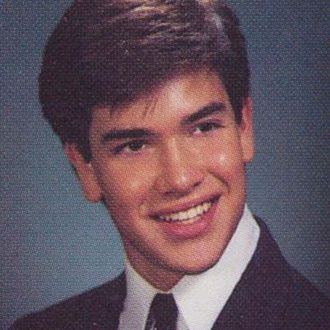 Hey, America.
Photo: Courtesy South Miami Senior High School
Governor Scott Walker dropped out of the 2016 presidential race on Monday afternoon. Many people who have been paying close attention to every stray detail of the campaign season interpreted this as a sign that it was now time to talk about how Florida senator Marco Rubio might be the invisible primary's next fleeting darling — or maybe even the Republican nominee. Minutes before news of Walker's exit broke, a Republican Party leader in New Hampshire — Walker's state co-chair — had already flipped sides. On Twitter, journalists, pundits, conservatives, conventional-wisdom typesetters, and activists were all unofficially declaring today the start of Rubiomania. 
However, this Rubio boomlet, still in its infancy, was percolating even before Walker decided to cut his losses and head back to Wisconsin. After last week's debate, positive mentions of Rubio, who has mostly stayed out of the spotlight, were already on the rise. Impending Rubiosanity was destined to begin — and has only grown stronger because of Walker (or the lack thereof).
Join us next week, when political commentators will have moved on to being positive Marco Rubio will win, have returned to thinking Jeb Bush is the front-runner, or will posit that Lindsey Graham/Deez Nuts is the only ticket that could ever beat Hillary Clinton.