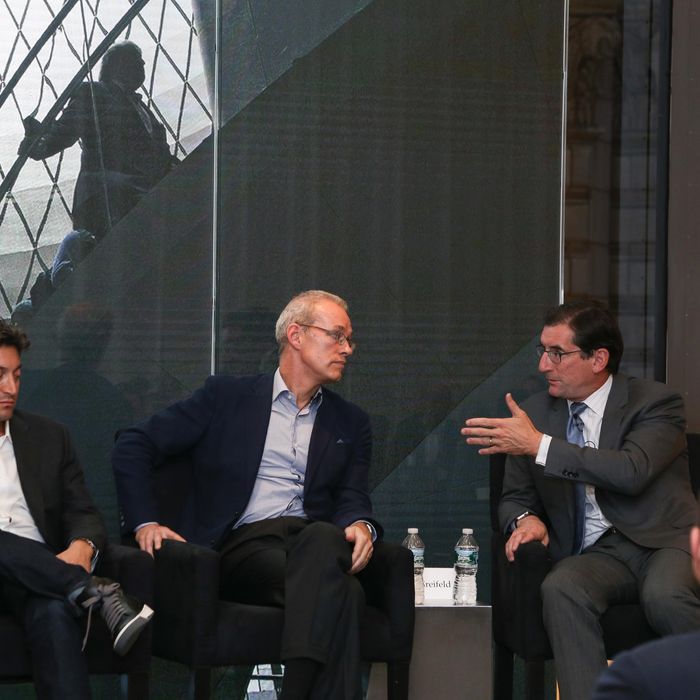 Photo: Anna Webber/Getty Images
This week, New York and the Partnership for New York City convened a panel to talk about Silicon Alley and the city's broader tech economy with Etsy's Chad Dickerson, Goldman Sachs's Gary Cohn, Shutterstock's Jon Oringer, Business Insider and Gilt Groupe's Kevin Ryan, and Nasdaq's Bob Greifeld. The discussion covered topics like the difficulty of hiring programmers, the importance of teaching hacking, tax reform, the ghosts of 1999, and making the city livable. 
Here the panelists discuss the 2016 election and the prospect of a President Trump and what they'd like to see Washington do.