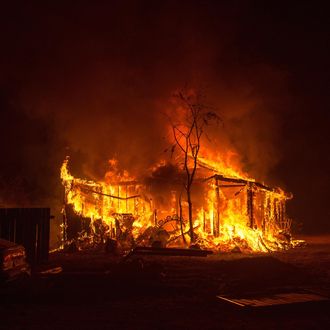 Firefighters with the Marin County Fire Department's Tamalpais Fire Crew monitor a backfire as they battle the Valley fire.
Photo: JOSH EDELSON/Getty Images
Two wildfires in California, about 200 miles apart, sent tens of thousands of people fleeing from their homes as tens of thousands of acres burned this weekend. At least one person has died, and hundreds of homes were incinerated. Considering how quickly some residents were forced to flee — only given minutes of warning before the flames approached — some think the number of casualties could rise.
The Valley fire, about 100 miles north of San Francisco, was described as "the worst tragedy Lake County has ever seen," according to an official quoted by the Los Angeles Times. It has swallowed at least 61,000 acres of land. Those driving away from the destruction had to avoid burning telephone poles and fallen trees.
As of this morning, 5 percent of the fire was contained; four firefighters were injured in the process.
The fire spread very fast, fed by the warm weather and thirsty plants.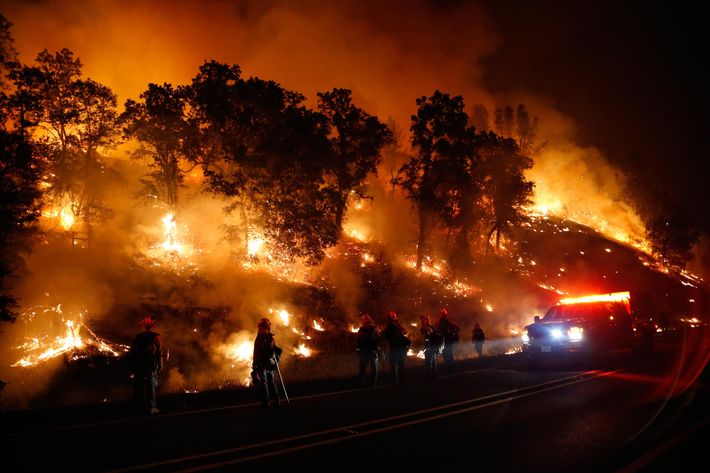 The Butte fire, further east, was about 30 percent contained this morning but had already engulfed more than 70,000 acres in flames. Thousands of firefighters worked to try to contain it. Altogether, firefighters are battling at least a dozen forest fires in California right now, and all hope that cooler temperatures this week will help the fires meet an early end — although some fear that the predicted windy weather might instead make things worse.
Both fires were visible from space.
As residents returned home, many found entire blocks reduced to embers, with only fireplaces and fridges left standing.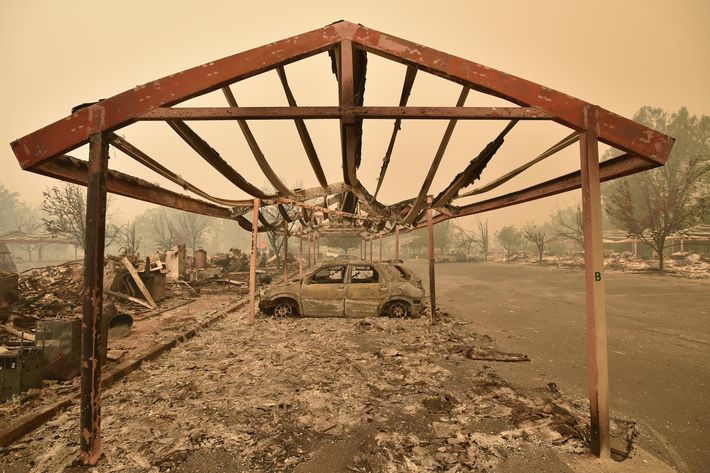 Cars left behind had melted tires and looked like empty, charred husks.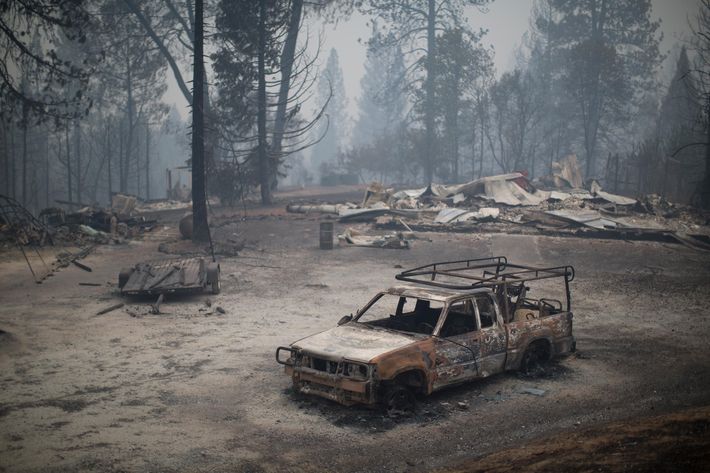 "It looked like hell everywhere," an evacuated 25-year-old told the New York Times. " … We all felt like the world was coming to an end."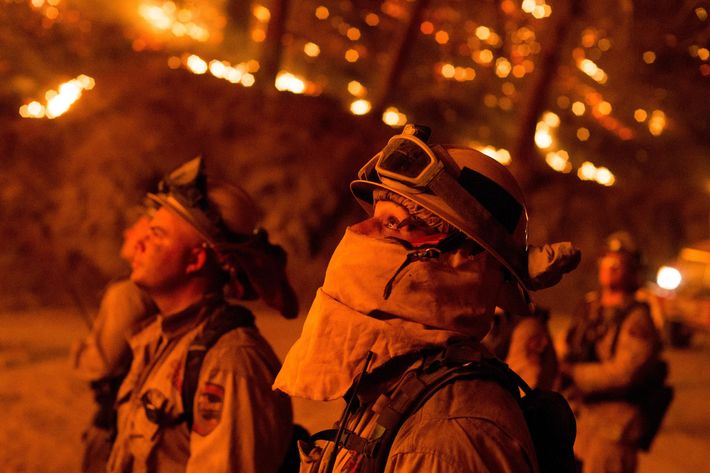 At a press conference on Monday morning, Governor Jerry Brown told reporters, "This is not just this year. This is the future from now on. Things are only going to get worse just by the nature of how the climate's changing." He had declared a state of emergency in Lake and Napa counties a day earlier. The California Department of Forestry and Fire Protection says it's already dealt with 1,500 more fires than usual this year.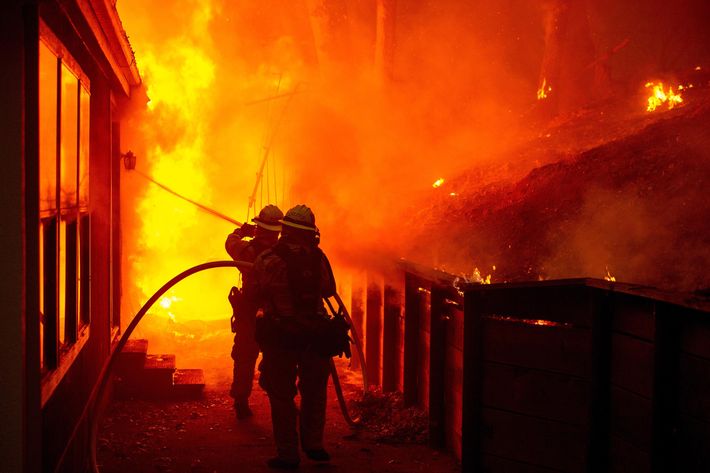 "This is damn serious stuff," Brown added.