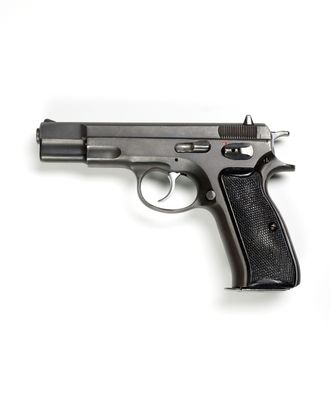 Photo: Peter Dazeley/Getty Images
Two men were shot early Sunday at a raucous party held in a Bayside, Queens, McMansion rented through Airbnb, the New York Post reports.
The party's host paid $1,000 to rent out the basement of the four-bedroom Bayside home for the night, then charged his guests $15 for entrance, police told reporters Sunday. This party planner identified himself to the Daily News only as Joel and said he sent invites for the birthday celebration over Instagram. More than 200 partygoers filled the house shortly after midnight, when gunfire erupted and sent hordes of drunken twentysomethings stampeding onto the front lawn, witnesses told the Post.
"The party kept raging in the street afterward. The kids were too drunk to care," neighbor Lori Somekh, 56, told the paper.
Tyree Walker, 27, underwent surgery for gunshot wounds at New York Hospital Queens and was in stable condition, while his friend Shaun Lee, 23, who was shot in the abdomen, is in stable condition at North Shore University Hospital in Manhasset, Long Island, officials said.
Property listings obtained by the Post show the 4,600-square-foot home was sold for $1.78 million to Rafiq and Shahnaz Bhuiya in 2006. In an Airbnb post, a host named Shahnaz advertised the "very clean and safe neighborhood" surrounding her home.
"We were just celebrating a life and you bring a gun to a party," Joel told the Daily News, while sobbing, shortly after the shots were fired. "My friends got f—ing shot. I'm just praying they're all right."
The incident was one in a spate of weekend shootings that together wounded seven and killed a deli worker in the Bronx.  
It's also the latest bad PR news for Airbnb.