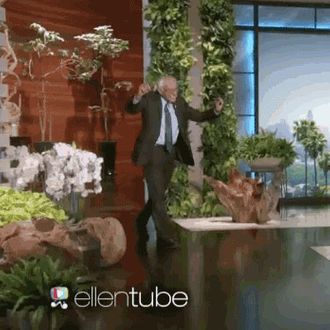 Before America can judge a politician worthy of being president, they must complete several feats of strength. They must shake the hands of a thousand people in Iowa after eating something that was once food before it was fried on a stick. They must debate on national television in front of millions of people. And most important, they must dance for us, in case the unthinkable happens and Vladimir Putin challenges us to a dance war.
Hillary Clinton has showed off her moves repeatedly, determined to prove that she is the best of them all. 
George W. Bush danced. Barack Obama danced. Donald Trump has basically danced at every debate.
Even Bernie Sanders, who usually tries to avoid all campaign activities that don't involve talking about his platform, realizes the necessity of the political shimmy showcase, and will finally show off his moves with Ellen DeGeneres this Thursday afternoon. 
The show released clips of the interview, which was taped on Wednesday, so voters would have an ample opportunity to assess his dance moves and decide if his choreography properly enhances his ideological stances — which he also discussed during the interview, getting passionate as he discussed income inequality and greed on Wall Street.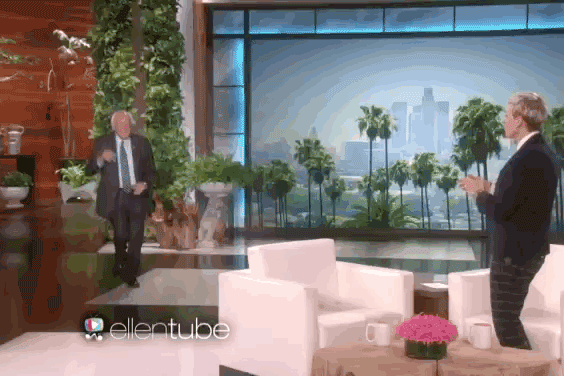 The Vermont senator also endeared himself to all Americans who love grandpas by saying that his favorite karaoke song was "John Travolta, Walking Down the Street," a far superior name for the Bee Gees song "Stayin' Alive." 
DeGeneres also asked him if he'd ever been in handcuffs. "Yes," he said, before quickly adding, "I don't know exactly what you mean by that." Sanders, who bragged earlier in the interview that he had never run a negative attack ad in his life, explained that he had been arrested during a civil-rights demonstration.