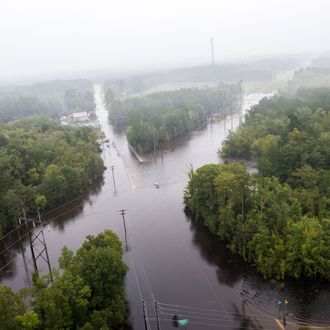 A Coast Guard overflight shows the continuing effects of flooding in Charleston, S.C. and surrounding areas.
Photo: US Coast Guard/Demotix
South Carolina finally saw the sun Tuesday after historic rainstorms pounded the state for more than five straight days, dumping more than two feet of rain in some parts and causing devastating floods that washed away roadways and inundated homes. At least 17 people were killed — 15 people in South Carolina, and 2 in southern North Carolina — because of the flooding.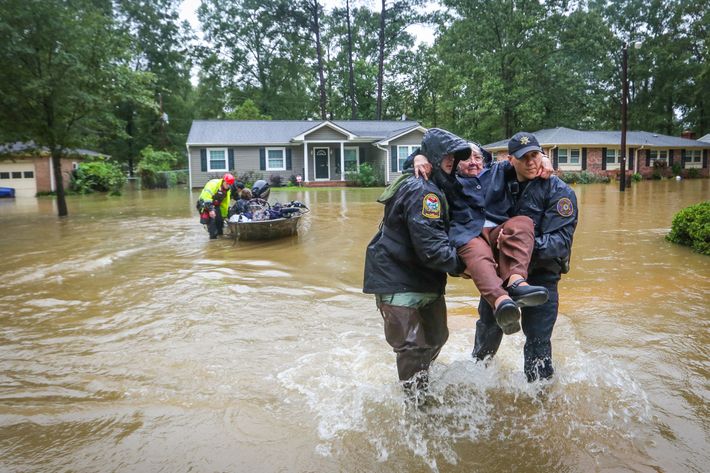 Though the rain has let up for now, South Carolina officials, including Governor Nikki Haley, are warning residents of the dangers that persist as floodwaters recede toward the ocean, especially in the state's low country — the area along the coastline. Governor Haley said the state is "watching minute by minute" in case more evacuations are necessary near the shore. Mike Proud, a meteorologist with the National Weather Service in Columbia, told USA Today that most of the state's rivers have crested, and despite the risk in the low country, he predicted most rivers would go down "below flood stage by Wednesday or Thursday."
Hundreds of bridges and roads still remain closed, but electricity has been restored to most parts of South Carolina. However, particularly in the capital, Columbia, there is a lack of potable water. About 40,000 people are without drinking water at all, and the city has instructed another 375,000 to boil water before using it.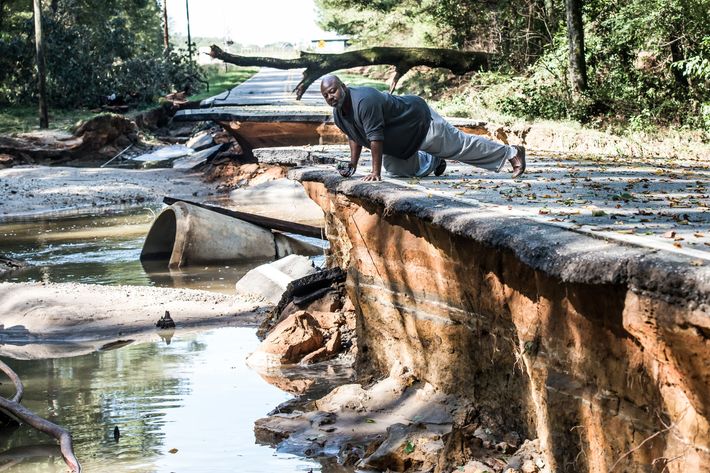 President Obama signed a disaster declaration Monday for South Carolina, which frees up federal aid for the state. Republican presidential candidate and South Carolina senator Lindsey Graham pushed for emergency funding for his state on the Senate floor Monday night, and he also went on CNN Monday to make a case for funding, where Wolf Blitzer challenged him for voting against a funding package for Hurricane Sandy relief. Graham, however, claimed he didn't remember voting "no" on the bill, which more than 30 Republicans senators opposed. "I'm all for helping the people in New Jersey," the senator responded. "I don't really remember me voting that way."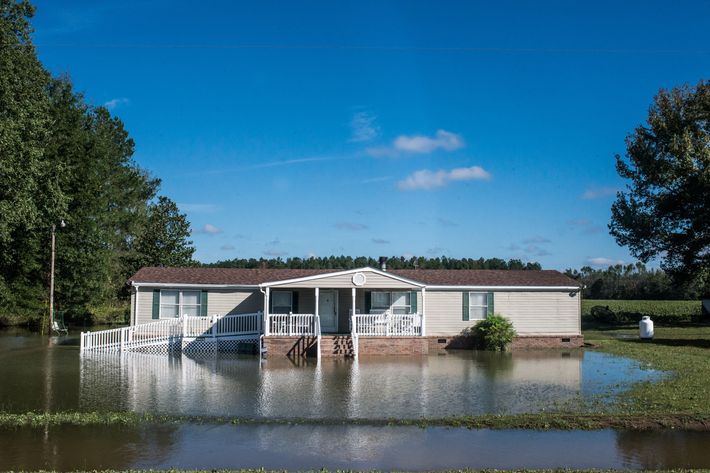 Officials still don't have an exact figure for the total damage the torrential rains and floods have brought on the state, but initial estimates put the cost at more than $1 billion.