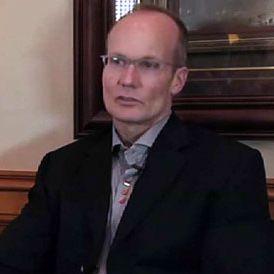 In late July, the vagaries of the summer news cycle produced a brief but intense obsession with the death of Cecil the Lion at the hands of Walter Palmer the Dentist. Now that most people have pretty much forgotten the episode, Zimbabwe says that it will not bring charges against Palmer, who had previously been threatened with extradition.
Environment Minister Oppah Muchinguri-Kashiri told journalists that an investigation showed that "all [of Palmer's] papers were in order," meaning that he had legal permission for his hunt. Muchinguri-Kashiri added that Palmer is "free" to return to Zimbabwe, though she indicated that the country would never again issue him a hunting permit. Meanwhile, two Zimbabweans — a professional hunter and a game-park owner — are still facing prosecution for allegedly luring Cecil from Hwange National Park, where he had long been monitored by researchers.
Reuters reports that the organization that first brought the story to international attention, the Zimbabwe Conservation Task Force, still believes that Palmer broke the law and plans "to pursue legal action against him in the U.S." The United States Fish and Wildlife Service did say that it was investigating the case back in July, but something tells us that justice for Cecil will remain limited to videos.