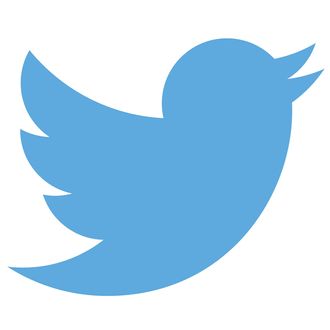 Twitter posted its third-quarter earnings today, and the numbers showed that the social media company is still feeling pretty lonely and looking for someone new to love — or, rather, millions of new people. In the past three months, Twitter has attracted about 3 million new users worldwide. Few of those users are based in the U.S.— making them far less attractive to advertisers that the company also needs to keep wooing. In all the ways that matter most, in other words, Twitter basically showed no growth at all. 
As Business Insider noted, in comparison, "Facebook, more than four times the size of Twitter, added 49 million new monthly users during its second quarter."
Twitter has about 320 million monthly active users — people who use the service at least once a month — which means the nine-year-old company is growing at a slower pace than newer forms of social media, like Instagram and Snapchat. Twitter has spent a long time trying to attract potential users with new goodies — the Moments tab, Periscope, Vine, and new ways of using embedded tweets — but the constantly updating stream of words beloved by many Twitter obsessives has not proven very palatable for mainstream users. New CEO Jack Dorsey, who helped found Twitter, was brought on to try to help Twitter deal with its stagnating growth, and the resulting inability to boost revenue. Earlier this month, Dorsey announced plans to cut the company's workforce by 8 percent. "This isn't easy," he said at the time. "But it is right. The world needs a strong Twitter, and this is another step to get there."
However, the company has been clear that it never expected to suddenly acquire an impressive number of new users this year, as the service still has a few kinks to work out. Back in July, the company's chief financial officer, Anthony Noto, said, "We do not expect to see sustained meaningful growth … until we start to reach the mass market. We have not clearly communicated Twitter's unique value. And as a result non-users continue to ask, 'Why should I use Twitter?' Simply said, the product remains too difficult to use."
The company's stock dropped more than 10 percent after the quarterly earnings report was dropped on Thursday. 
According to The Guardian, Twitter is going to try ancient, forgotten ways to try and find new users — it plans on running TV ads during the World Series, starting tonight.