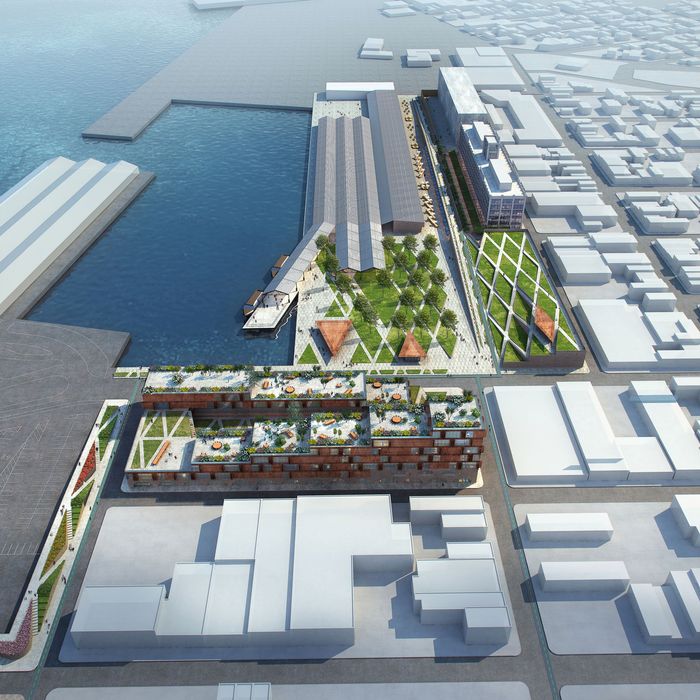 This month marks the third anniversary of this city's profound humbling by Hurricane Sandy, which explains why Hurricane Joaquin has made everyone so jumpy. Although at the moment it appears to be heading away from the East Coast of the U.S., "We're not going to be surprised here," Mayor de Blasio said in a Thursday press conference, while Governor Andrew Cuomo put some state emergency operations into effect. "You have to prepare as if you are gonna have a serious problem, but you don't want to overprepare to where you spend a lot of money, or you take actions that actually cause a detriment," Cuomo said Thursday. "And we're trying to walk that line now."
But for all the talk of big changes to our waterside metropolis post-Sandy, the three years since then have been a Category 5 storm in terms of real-estate development. Luxurious new buildings are popping up in flood zones all around the city precisely in the spots that Hurricane Sandy hit the hardest. And even vulnerable-seeming areas didn't see the expected slowdown. From the western edge of Chelsea and swaths of the Hudson Yards complex to the nautical-industrial streets of Red Hook, we're building up in New York's environmental weak spots — often the areas that were, long ago, swampland.
Which isn't to say that developers can't mitigate these issues through smart engineering. And, eventually, there will be things like the Dry Line, a $335 million proposal to build a two-mile-long, 15-foot-high flood wall running along the Lower East Side, along with some knolls and landscaped parks. Construction of the wall seems to be moving forward — whether fast enough is a question that can only be answered by storms like Joaquin.
In the meantime, real-estate hype can leave us with short memories for disasters …
King & Sullivan Townhouses: Half of a collection of 22 townhouses in Red Hook, average price $2.7 million, sold in less than a week. They're also in the worst of flood evacuation zones.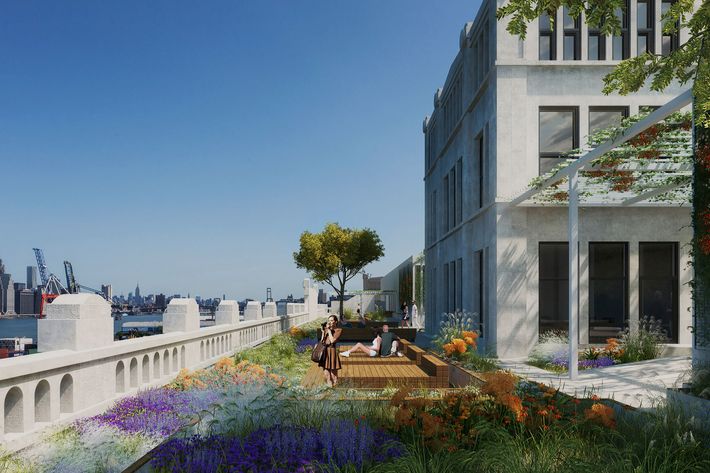 160 Imlay Street Condos: In fact, almost all of Red Hook is in Zone 1. Italian developer Est4te Four is turning an empty warehouse built in 1910 into six floors of condos, which have already sold quickly. It's slated for completion in summer 2016.
Red Hook Innovation Studios: Est4te Four is also spending $400 million to turn a waterfront area into a complex of four new office buildings perfect for the city's booming tech industry.
Bourdain Market: Anthony Bourdain's enormous new food extravaganza is coming to Pier 57 at the far edge of the Meatpacking District off 15th Street. We're hoping seafood is a specialty of the house.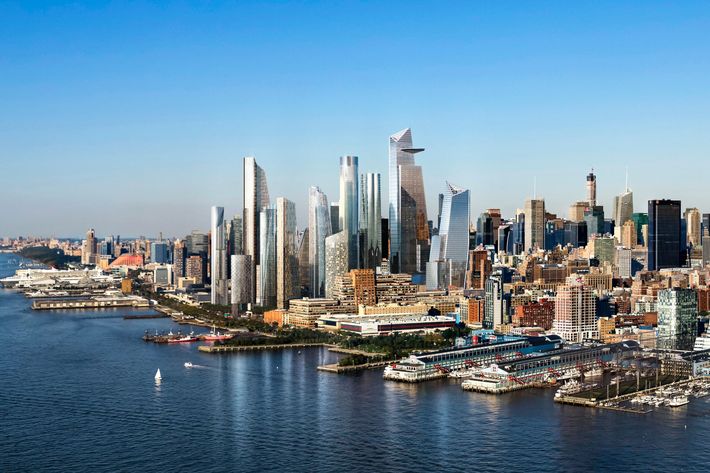 35 and 15 Hudson Yards: The Hudson Yards master plan involves 17 million square feet of residential and commercial space, including offices, residences, and restaurants. Most of it is in Zones 1 and 2, where enforced evacuation is most likely. The complex's initial residential towers are in the middle of the site, along 11th Avenue, but the Western Yard area will be even closer to the water.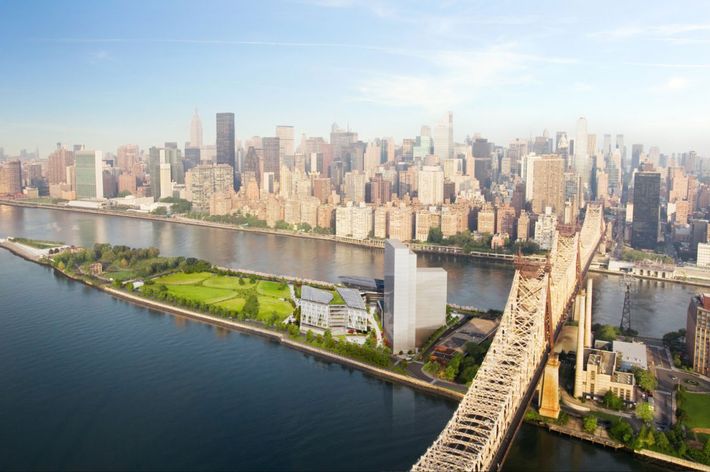 Roosevelt Island Developments: The thin spit of Roosevelt Island in the East River is seeing feverish development, including a 22-story luxury residence at Riverwalk Point, a 26-story residential tower for Cornell University's new tech campus, and the recently converted co-op Island House. Too bad the whole island is in Zones 1 and 2.
National September 11 Memorial & Museum: The $700 million museum was already flooded during Hurricane Sandy and remains vulnerable in Zone 1. Puts new meaning to the word bathtub.
685 First Avenue: Developer Sheldon Solow is planning to build a 42-story mixed-use tower on a site he owns as part of a $4 billion development project on the East River at 685 First Avenue. It's in Zone 4.
Staten Island: At 35A Bay Street in Staten Island, just off Zone 1, Triangle Equities is moving forward on Lighthouse Point, a $200 million, 16-story, 145,000-square-foot mixed-use tower with 116 apartments and 47,207 square feet of commercial space.