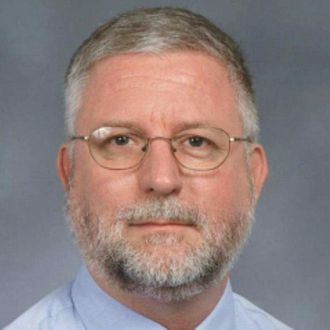 Principal George Kenney
Photo: Sarasota County Schools
A school district in Florida has reached a $600,000 settlement with the families of three students who died shortly after they were hypnotized by their principal, according to the Sarasota Herald-Tribune.
Tuesday night's agreement marks the end of a long, strange case that began in April 2011, when George Kenney, principal of North Port High School in the West Florida town of North Port, confessed to hypnotizing 16-year-old Wesley McKinley one day before the teenager took his own life. Investigators later found that Kenney had hypnotized dozens of students, including two others who had died tragically that school year.
"It's something they will never get over. It's probably the worst loss that can happen to a parent is to lose a child, especially needlessly because you had someone who decided to perform medical services on kids without a license," the families' attorney, Damien Mallard, told the Herald-Tribune. "He altered the underdeveloped brains of teenagers, and they all ended up dead because of it."
McKinley was a talented guitarist who reportedly wanted to attend Juilliard School of the Arts, according to the deposition of his friend Thomas Lyle. Kenney offered to aid McKinley's efforts through hypnosis. In the deposition, Lyle said that when McKinley got on the bus after sessions, he'd have trouble remembering his own name.
"I would say that he was in a distant phase. He wasn't all there mentally, it seemed like, after the sessions," Lyle said.
McKinley was found hanging outside his home on April 8, 2011.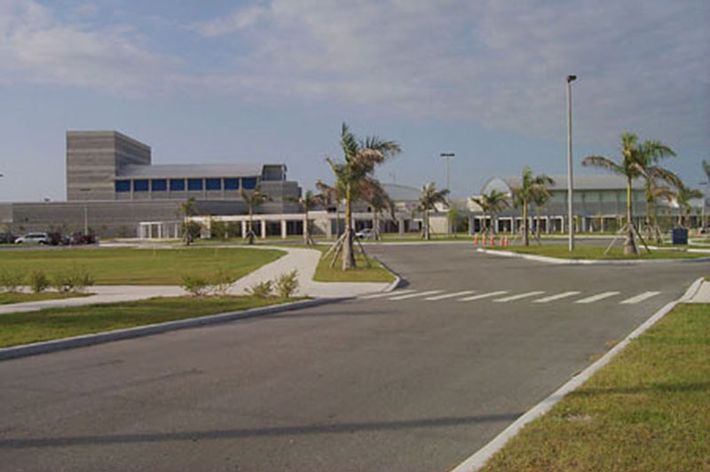 Marcus Freeman was the 16-year-old quarterback of the high school's football team, the Herald-Tribune reports. But he was having trouble concentrating through pain during games, and Principal Kenney hypnotized him to help improve his focus, according to court documents obtained by the paper. Kenney then taught Freeman tricks for hypnotizing himself. Months later, Freeman's girlfriend noticed a strange look on his face as he drove back with her from a painful dentist visit; the car then veered off of Interstate 75, according to the Herald-Tribune. Freeman would die from injuries sustained in the accident. Police later came to suspect that Freeman had been trying to self-hypnotize, possibly to distract himself from the pain in his mouth, according to a local ABC station.
Seventeen-year-old Brittany Palumbo was hoping to attend the University of Central Florida before Kenney diagnosed her with test anxiety, her parents told the Herald-Tribune. Kenney said that hypnosis could help improve her SAT scores. Her scores remained the same, and weeks later her parents found her hanging in her bedroom closet.
Kenney hypnotized as many as 70 students, staff members, and others at the school, according to an affidavit from October 2011. An independent investigation found that before any of the deceased students underwent his treatment, Sarasota County School District executive director of high schools Steve Cantees had warned Kenney at least three times not to practice hypnosis unless it was for a psychology-class demonstration and he had secured permission from every student involved. Even if these conditions were met, Kenney's demonstration may have still been illegal, as he held no license to practice therapeutic hypnosis.
Kenney had been beloved at North Port since the start of his tenure in 2001, according to a 2011 report from the Tampa Bay Times.
"He actually cares about students' well-being and success," 2008 North Port graduate John Diasparra told the paper. "I think that's probably why he did what he did. He saw (hypnosis) as a tool, a very efficient tool to increase well-being."
Kenney studied hypnosis at the Omni Hypnosis Training Center in DeLand, Florida. The center's director, Gerald Kein, told ABC News that his program involved 100 hours of training and provided instruction in "all the safety parameters."
In 2012 Kenney pleaded guilty to practicing unlicensed hypnotherapy and served one year of probation. Today he operates a bed-and-breakfast in North Carolina, where he also creates stained glass, according to the Herald-Tribune.
The families could not sue Kenney himself because under Florida law all school-district employees are considered an extension of the school board. The payout of $200,000 per family is the maximum any Florida government agency can pay without getting special approval from the Legislature and governor.
"We are satisfied with the overall outcome," the parents of Brittany Palumbo said in a statement, "although this is a very hollow victory."