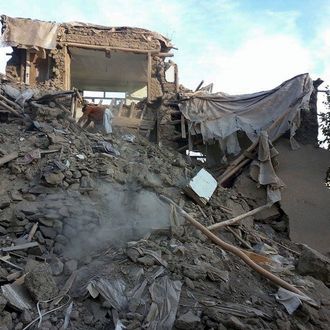 An Afghan man digs through the rubble of a damaged building.
Photo: STR/AFP/Getty Images
On Monday afternoon, a 7.5-magnitude earthquake struck the mountains of northern Afghanistan, sending shockwaves rippling to the reaches of India and Pakistan.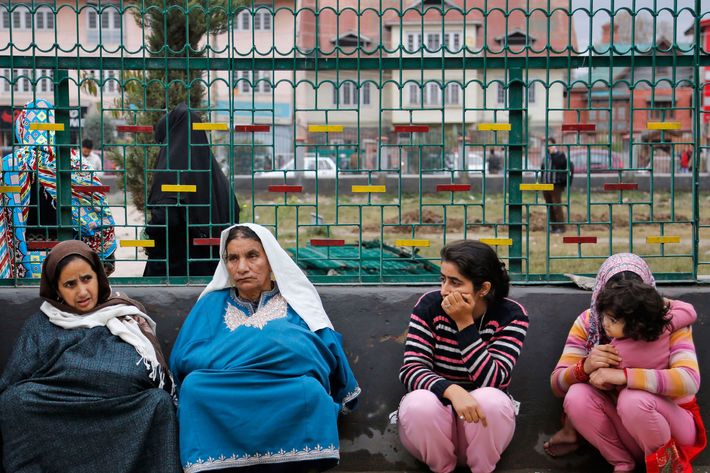 More than 260 people have died; the death toll is expected to keep rising. As the U.S. Geological Survey summed up the power of the natural disaster: "Significant casualties are likely and the disaster is potentially widespread."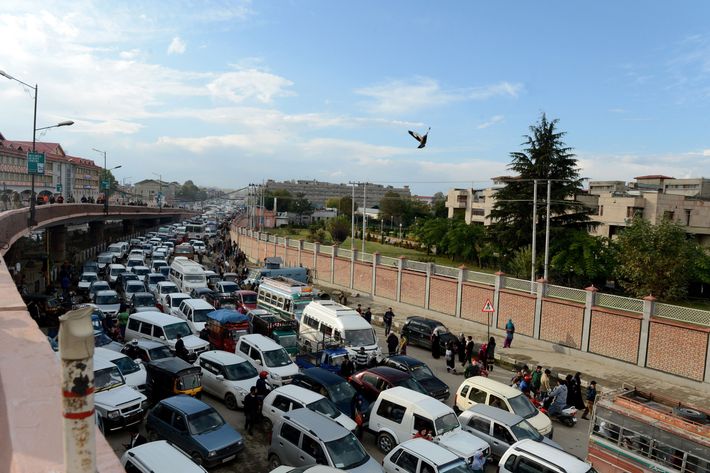 Some of the deaths were not caused by the earthquake, but by the resulting panic. Twelve young girls were trampled in a stampede while trying to descend the stairs and evacuate their school in the Takhar Province. An 11-year-old elsewhere in Afghanistan lost his leg when he hid under a building when the shaking began.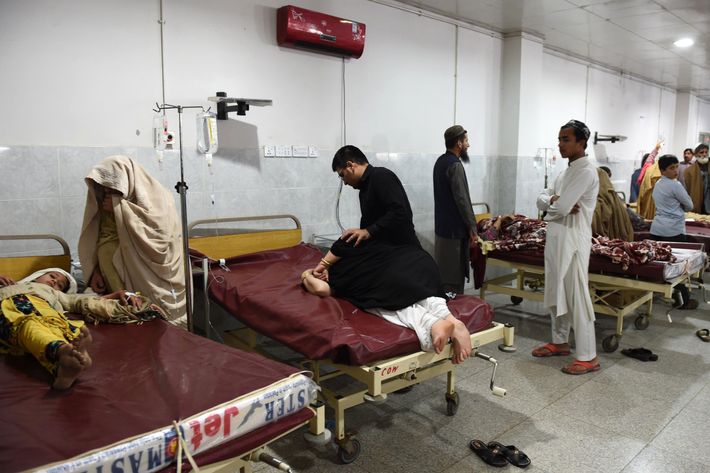 In Kabul — 160 miles from the quake's epicenter — people flooded onto the streets as furniture began to shake for nearly a minute. In Islamabad, the ground shook for more than two minutes. Aftershocks continued for a while after. The power went out in much of the area. Many phone lines and mobile networks are down, making it hard for families to contact loved ones, and for the government to assess the damage in far-flung provinces. The Taliban also has a major presence near where the earthquake hit, which could complicate rescue efforts, according to The Wall Street Journal, as could the fact that the country's resources are tied up and depleted after years of war. Hundreds of houses were destroyed, leaving people homeless just as weather begins to grow cold.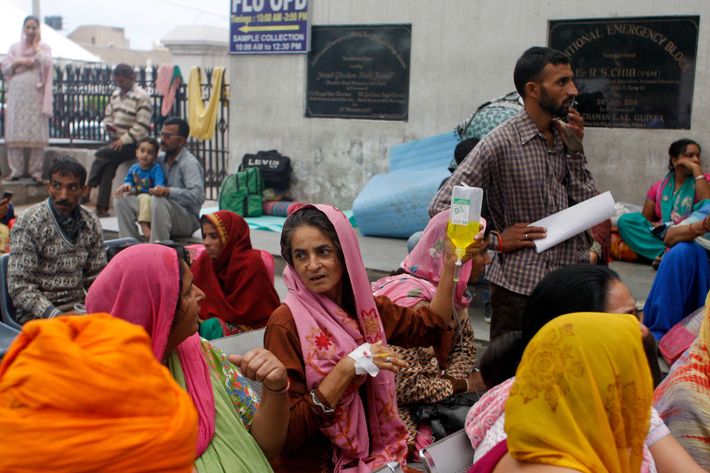 In the mountains, landslides are a big worry thanks to the heavy rain that has fallen the past few days, which could make it even harder for rescuers to reach some remote areas in need of aid.
A doctor in Pakistan told USA Today, "The devastation is going to be huge. It is very difficult to reach the far-flung villages. The governments of Pakistan and Afghanistan have no proper disaster management units." A folk singer told the newspaper that he originally thought a terrorist attack was happening: "Within few moments I got the idea that it is something else. Thanks to Allah that we are safe, but our house was ruined like a house of cards."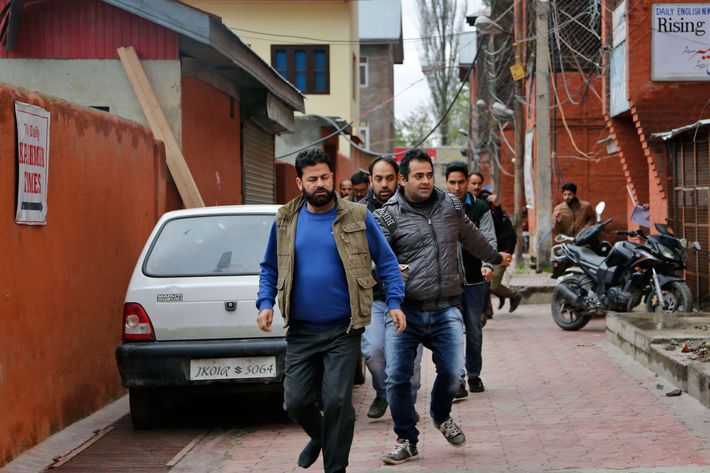 More than 200 people have died in Pakistan.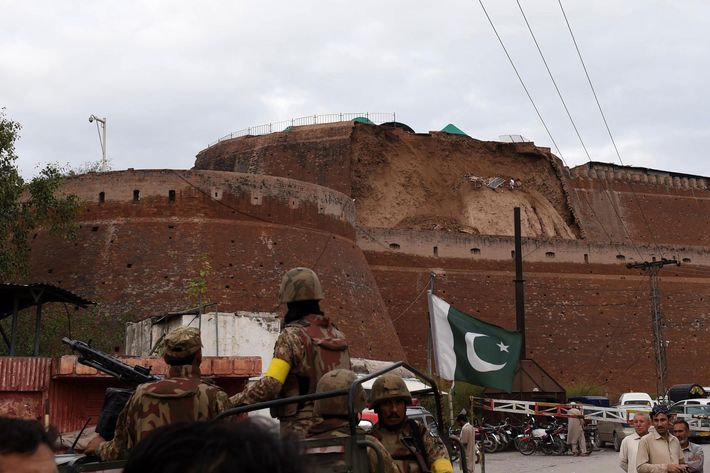 The region — the meeting place for the Indian and Eurasian tectonic plates — is a volatile one for earthquakes. Nearly 9,000 people died after a quake in Nepal this April. A decade ago, more than 70,000 people died in an earthquake in northeastern Pakistan. The Journal notes that more than 50 earthquakes with a magniture of at least 6 have happened along the fault in the past century.
This post has been updated throughout.