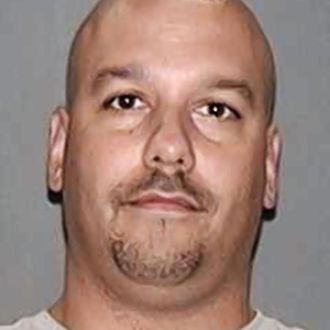 A New Jersey woman was found stabbed to death in the driver's seat of her car parked in her driveway Thursday afternoon, the engine still running. The alleged killer is her estranged boyfriend, former NYPD cop Arthur Lomando, who apparently fled to New York City after the murder and threw himself onto the subway tracks in front of an oncoming train.
The suspect flung himself toward an A train pulling into the 168th Street Station in Washington Heights Station at around 4:30 in the afternoon, about an hour after he reportedly attacked his victim, Suzanne Bardzell, a 48-year-old special-ed teacher and mom of two teenagers, with "a large machete-type knife." He allegedly broke the car window and slashed her several times, leaving the bloodied weapon at the scene before he ran.
Lomando's apparent suicide attempt was unsuccessful. He was still awake after being hit by the subway, though his legs were so badly mangled that doctors had to amputate both above his knee. He is also suffering from a serious head injury.
Lomando met Bardzell, who was divorced, online. They dated each other for about three years, but their relationship had apparently soured of late, and Bardzell had filed for a restraining order against the ex-cop earlier this month following a few instances where Lomando had become violent toward her. According to the Bergen Record, cops had tried to track Lomando down following Bardzell's complaint, and the search for the suspect turned into an "intense manhunt," according to authorities, with police giving chase to the suspect — who managed to slip away.
Lomando was fired from the NYPD for "physical and/or mental reasons," though authorities did not say how long ago he'd been kicked off the force, except that it'd been quite some time since he'd worn the uniform. He's now in the custody of his former colleagues and likely facing charges for murder, possession of a deadly weapon, and breaking the terms of his restraining order.
*This article originally misstated the first name of the suspect as Anthony. It is Arthur. The post has been corrected.