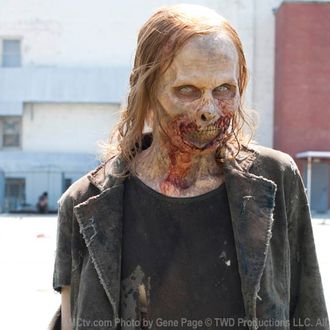 Photo: Gene Page/TWD Productions/AMC
One man is dead and five others wounded, after an unknown gunman opened fire at one of the world's largest zombie-themed festivals.
Thousands of zombie enthusiasts were filling the streets of Fort Myers, Florida late Saturday night, when eight to 10 gunshots exploded through the din of ZombiCon, according to local channel WZVN. Many immediately recognized the sound as gunfire, and soon crowds of terrified people in zombie costumes were sprinting in all directions.
"It felt like something you would see in a movie, and this was definitely a horror movie," one witness told the channel.
As of Sunday afternoon, the shooter has yet to be apprehended. Police told ABC News that they are still canvassing the area, and asking festival attendees for any pictures and videos of the event that might help to identify the killer.