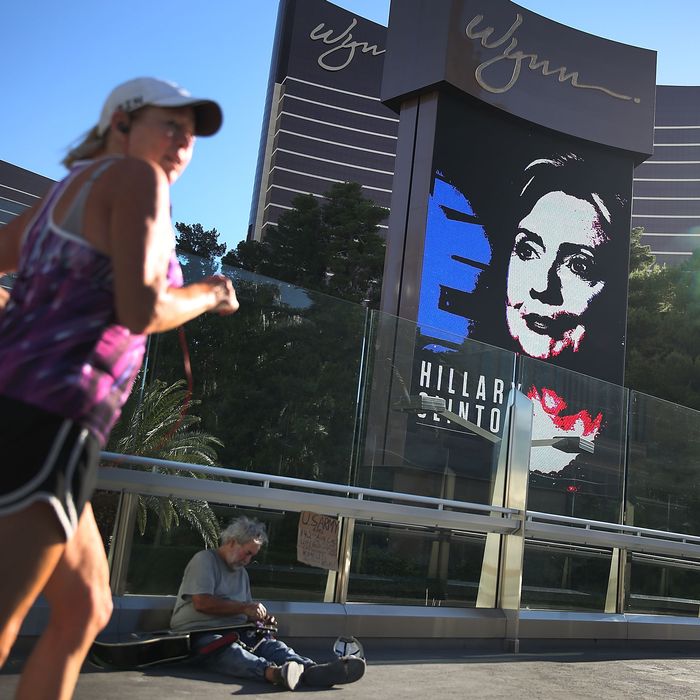 People pass by a billboard for the Democratic presidential debate at the Wynn Las Vegas resort and casino on October 12, 2015 in Las Vegas, Nevada.
Photo: Joe Raedle/Getty Images
After months of critiquing each other's policy proposals from afar, tonight the Democratic presidential candidates will stop being polite and start getting real — or at least start politely critiquing each other's policy proposals face-to-face. While the first two GOP debates were record-shattering spectacles, the Democratic candidates — Hillary Clinton, Bernie Sanders, Martin O'Malley, Jim Webb, and Lincoln Chafee — are expected to have a more serious debate focused on policy. There's plenty to discuss from gun control, to income inequality, to the Trans-Pacific Partnership trade agreement — and those looking for a little more drama can cling to the hope that Joe Biden will show up at the last minute (that's what CNN's doing).
Daily Intelligencer will have complete coverage of the debate, so tune in here at 9 p.m. to hear our commentary on the policy proposals, quips, and gaffes — and add your thoughts in the comments below.