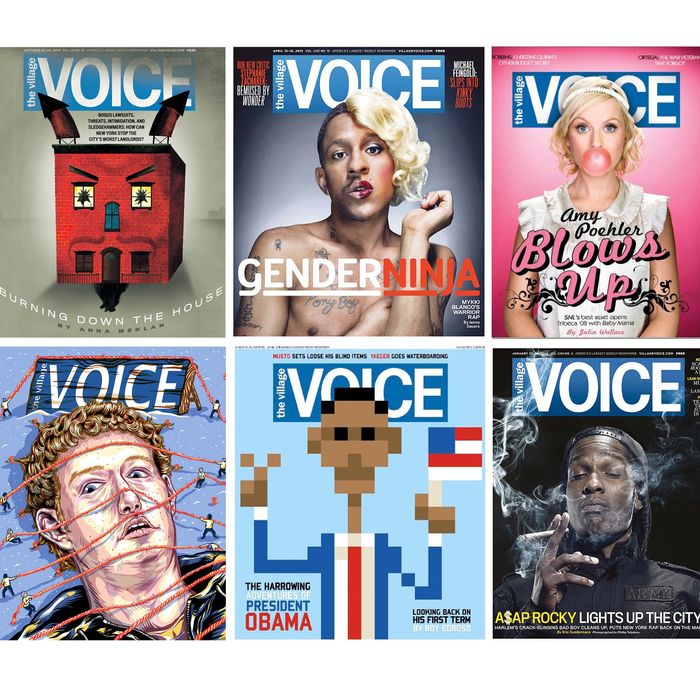 The Village Voice is 60 years old, the granddaddy of the alt-weeklies, a relic of a time when there was, among other things, a Village (real and metaphoric) that needed a voice (provided, originally, by founder Norman Mailer and his pals), and a rag filled with youth-oriented takes on culture and politics was a nicely profitable business. And now, after a decade of ownership by some out-of-towners from Phoenix, who'd founded the once-potent New Times alt-weekly empire, it's been sold again: to another non–New Yorker, Peter Barbey, 58, whose family owns the sportswear conglomerate VF Corporation (Nautica, Timberland, Lee jeans) and publisher of a small daily newspaper in Pennsylvania. He's been a fan of the paper since his boarding-school days in the 1970s.
Barbey's family has owned the Reading Eagle for generations (it was once known as the Reading Adler, "The Oldest German Newspaper in the United States"). Because of their holdings in VF Corporation, the Barbeys are on the Forbes "Richest Families List" at a respectable no. 48. And Peter Barbey is making the usual stirring statements about how he's going to revive The Village Voice's past era of glory. "Over the years it's been known as a place that made writers' reputations," he observed to the Times. "One of the biggest problems in media today is lack of attention to content … Many publications have stripped their content."
But it's been a long time since the Voice was both fat with advertisements (for apartments, concerts, and, of course, hookers) and known for its writers (see: Jack Newfield, Jonas Mekas, Andrew Sarris, Alexander Cockburn, Ellen Willis, Jules Feiffer, Michael Musto, Jerry Saltz, etc.).
With Barber's share of his family's $6.1 billion, he has the finances to fund the dream of an old media stalwart like the Voice being a part of the "conversation" again. It's a version of the same ideal that inspired Jeff Bezos to buy the Washington Post two years ago, or Chris Hughes to buy The New Republic or Jared Kushner to buy the New York Observer. Sometimes this idea works out better than others. After all, just two months ago, real estate mogul turned media baron Mortimer Zuckerman gave up on trying to sell his money-losing Daily News.
"I'd be crazy for buying it if I didn't believe in it," Barbey told Politico. To save the "brand" and what it represents, he plans to expand the newsroom and increase the Voice's digital presence. Money should be no issue, all to make the paper a "major Manhattan publication."