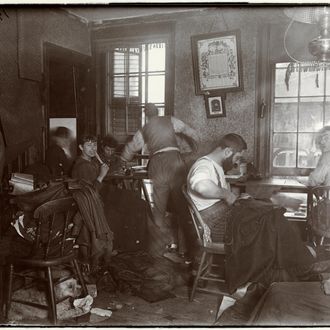 Photo: Jacob A. Riis; Museum of the City of New York; Gift of Roger William Riis
New York City has always been expensive and crowded: In our post-Bloomberg Gilded Age, it's safer, richer, and more overpriced than ever. But even if that means NYC more and more feels like it's no longer for working-class people, the Museum of the City of New York helps put it all into some deep perspective.
Jacob A. Riis (yes, the park's namesake) documented the state of immigrant tenement dwellers during the 19th and early 20th centuries. His series "How the Other Half Lives" documents when the city was truly squalid for millions.  
Selections of his work are currently on view as part of the show "Jacob Riis: Revealing New York's Other Half."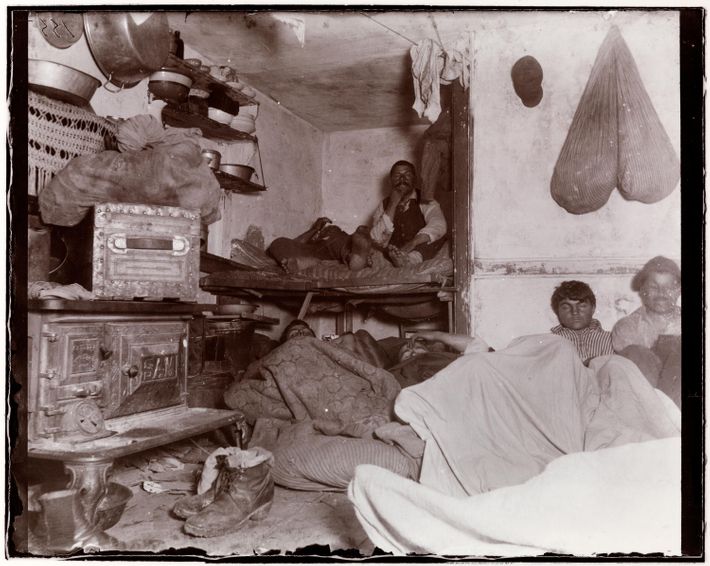 People who had no family to stay with or those who had just arrived in America often slept in overcrowded dormitory-style lodging houses.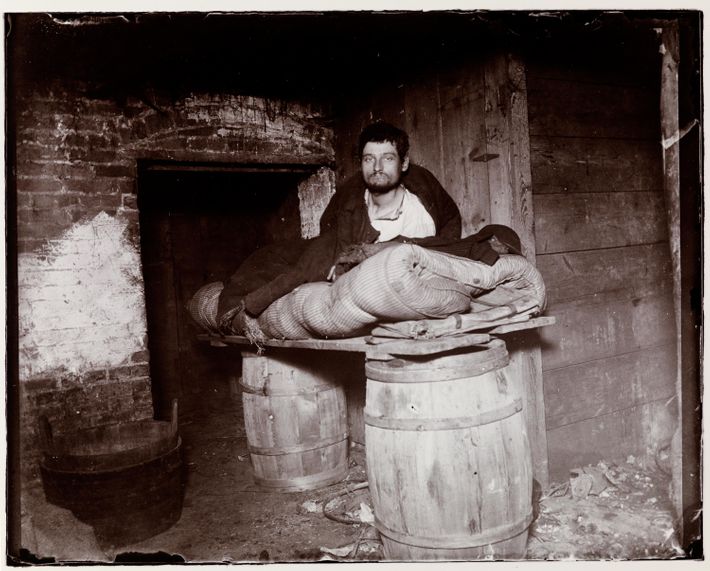 Homelessness was a much more widespread problem during the turn of the century. The basements of police stations served as the city's first homeless shelters.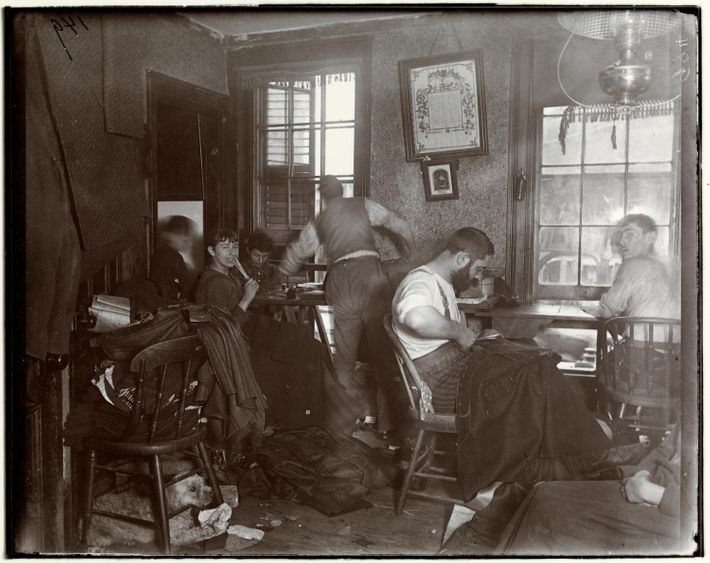 Workers in a sweatshop on Hester Street.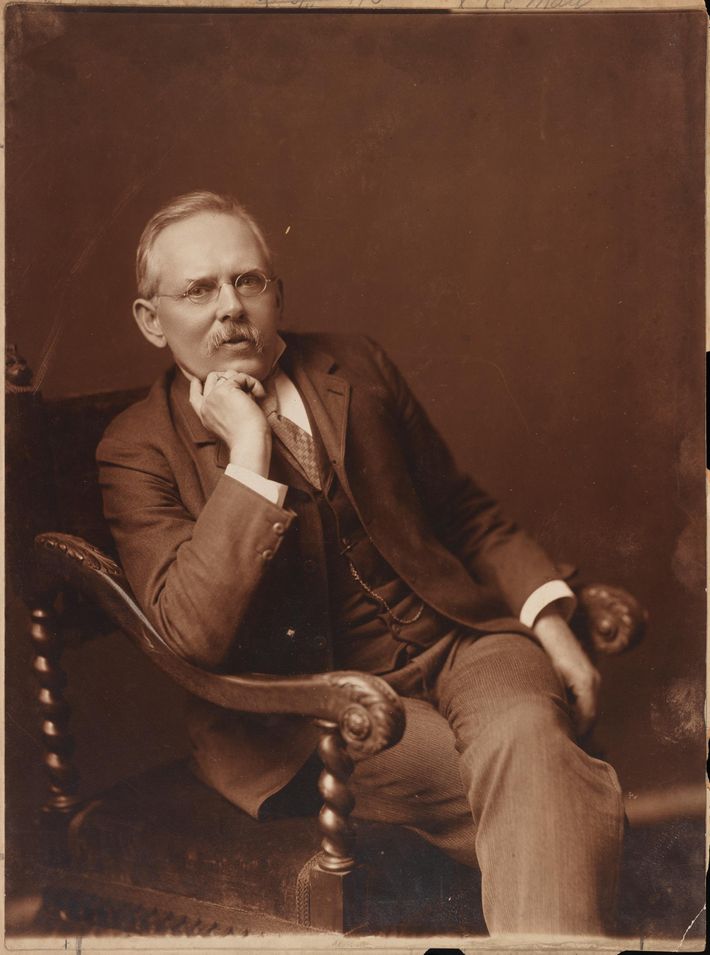 Riis himself immigrated to the city from Denmark as a young man. After arriving in America he found himself destitute and living on odd jobs. He would later give lectures on this experience to accompany slideshows of his photographs.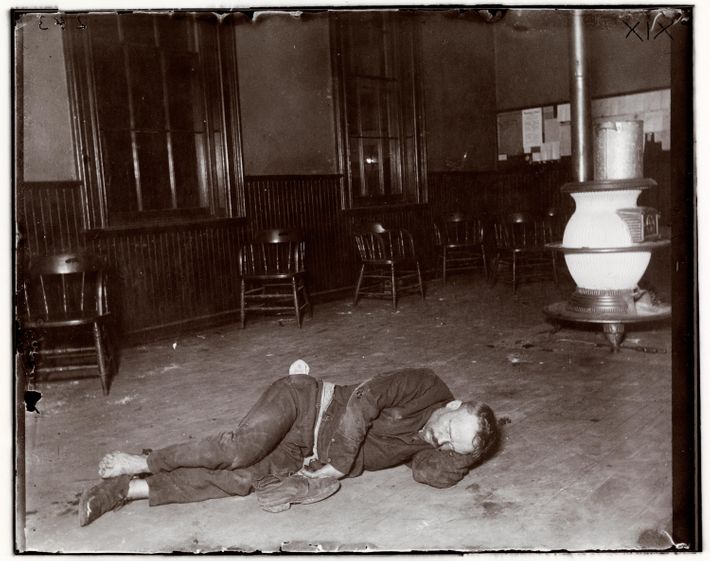 A homeless man with typhus tries to find the "soft side of a plank" in the basement of a police station.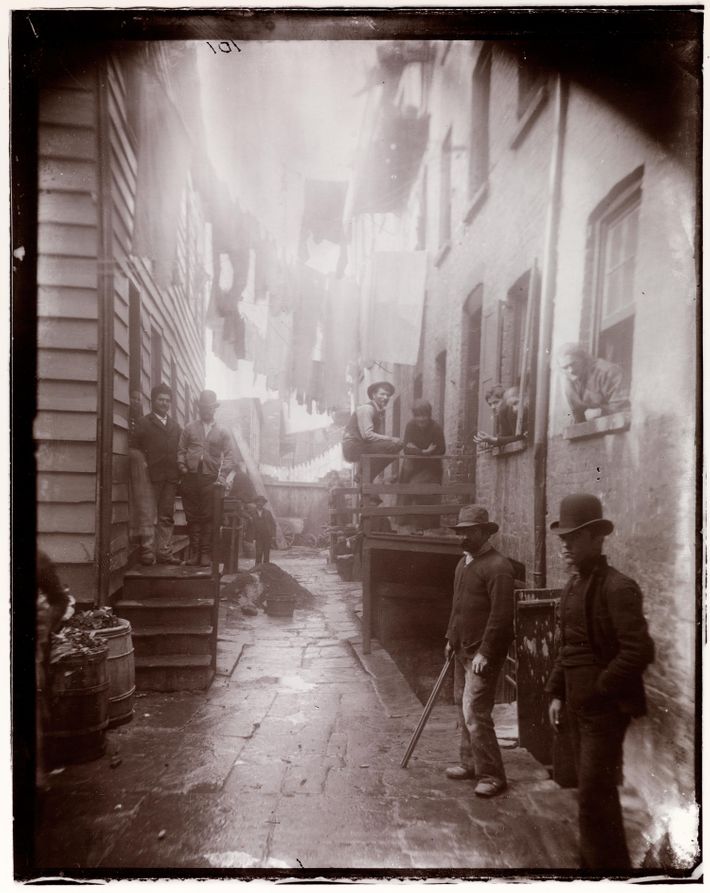 Bandit's Roost at 59½ Mulberry Street. At the time, it was one of Manhattan's most crime-ridden neighborhoods.
"Revealing New York's Other Half" will be on view at MCNY until March 20, 2016.