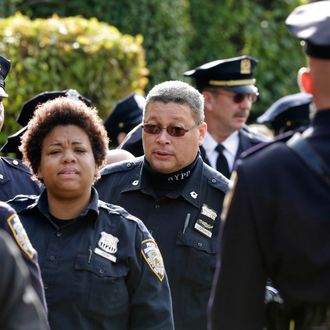 New York police officers arrive for the wake of fellow officer Randolph Holder at the Greater Allen A.M.E. Cathedral, Tuesday, October 27, 2015, in Queens.
Photo: Mark Lennihan/AP/Corbis
Hundreds of cops, family members, friends, and even strangers joined together at the Greater Allen A.M.E Cathedral in Jamaica, Queens, to pay their respects to fallen NYPD officer Randolph Holder. He was killed last week in East Harlem after a responding to a call that an armed gunman had stolen a bicycle and fled the scene of a shoot-out in nearby housing projects.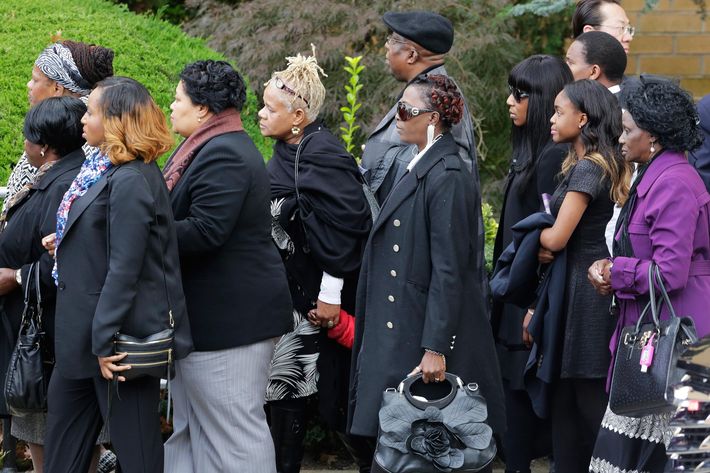 The wake began early Tuesday morning, with eight fellow officers carrying his casket into the church to a white-gloved salute, reports CBS New York. The casket was draped in an NYPD flag, and near the church, blue ribbons were tied around tree trunks as a small memorial.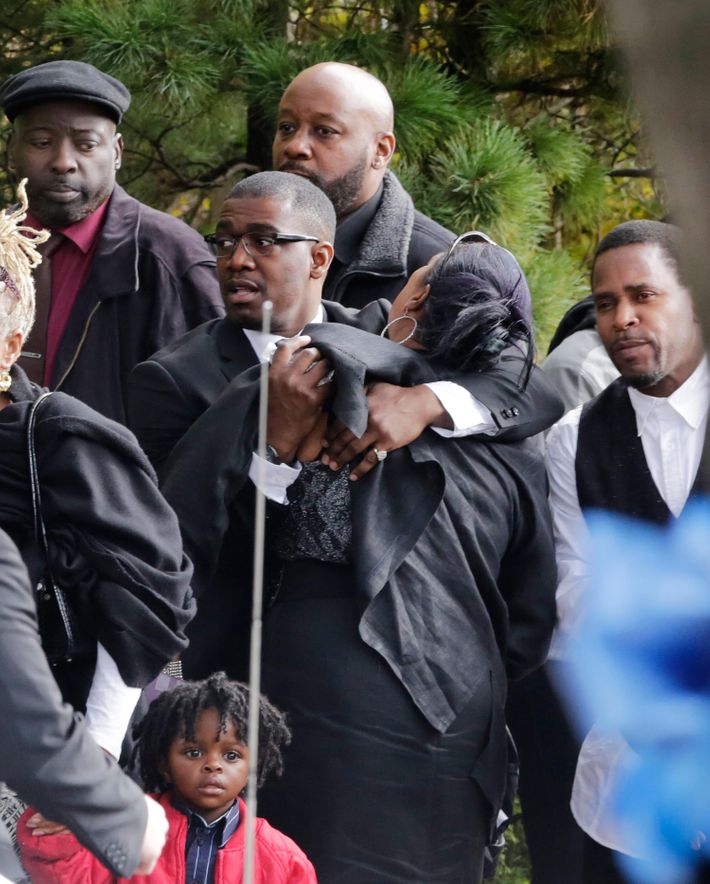 Holder was the fourth NYPD officer killed in as little as 11 months. The wife and father of slain officer Wenjian Liu, who was murdered in his police car with his partner, Rafael Ramos, in December, attended the wake.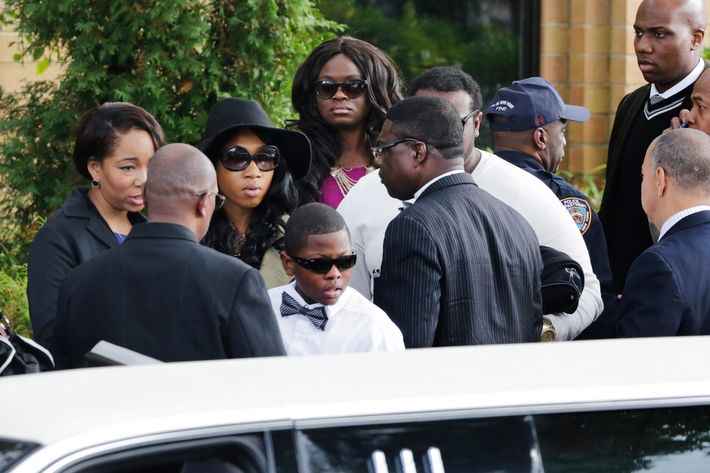 Holder's funeral is tomorrow, at the same church. His body will be flown back to his home country of Guyana, where he will be buried. His father and his uncle were both police officers in Guyana, but Holder, who joined the NYPD in 2010, was the first in his family to serve as a New York cop. "It's in his blood," said Holder's commanding officer of Police Service Area No. 5, Captain Reymundo Mundo. "It's in his genes."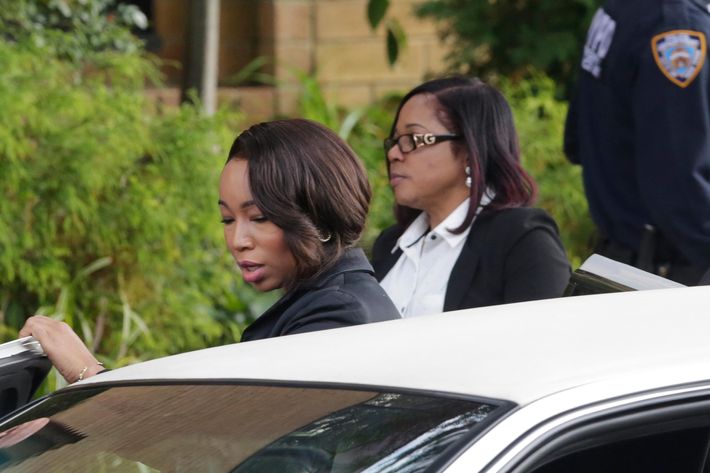 The same day mourners flocked to Queens, a grand jury indicted the man who is suspected of murdering Officer Holder. The alleged gunman, 33-year-old Tyrone Howard, did not appear in court but was officially indicted. The specific charges are sealed until Howard's arraignment November 24, where he can enter his formal plea. Authorities confirmed Monday that a gun pulled from the bottom of the East River — Howard had apparently tossed a .40-caliber Glock away after he gunned down Holder — was the same weapon used to kill Holder.