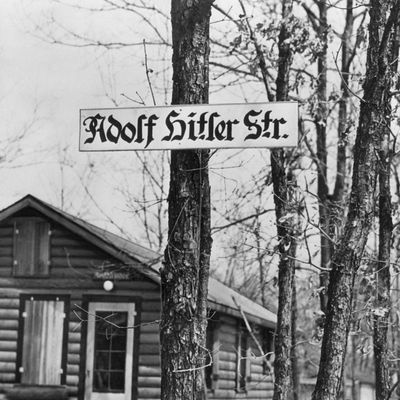 The quiet country town of Yaphank, Long Island, about 65 miles outside of Manhattan, began its life as a summer camp for American Nazis in the 1930s. According to the bylaws of the German American Settlement League, which owns the land the houses sit on as a co-op, ownership of homes there remains restricted to people of "German extraction" to this day. A couple who recently moved out of the community, where they owned a two-bedroom bungalow but not the land under it, has filed a lawsuit against the co-op in federal court. Philip Kneer and Patricia Flynn-Kneer allege that the league's rules violate the Fair Housing Act.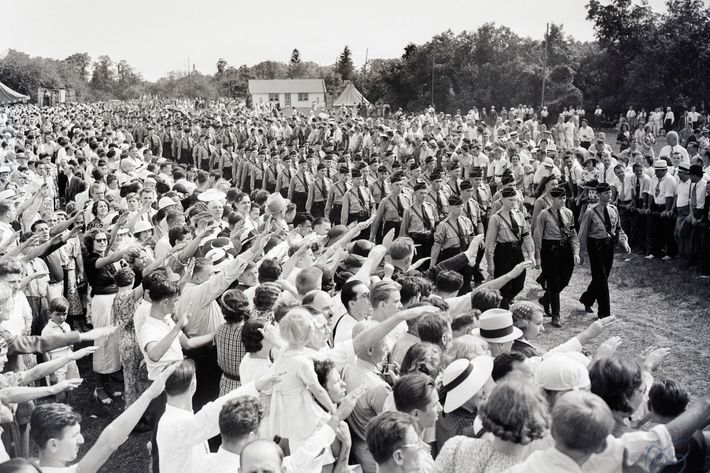 Starting in the early 1930s, Nazi fans from across the region would summer at "Camp Siegfried," where adults and children alike could parade down "Adolf Hitler Street," waving flags adorned with swastikas. The federal government shuttered the camp by the end of World War II, but the German American Settlement League retained ownership of the land. The league converted its camp into a residential co-op, where all homeowners were required to come from German stock.
According to the Times, which wrote about the suit on Monday, the community of 45 families remains "almost entirely white."
When the Kneers first moved to Yaphank in 1999, they benefited from the community's ethnic restrictions: By joining the league, the German-American couple was able to buy a two-bedroom ranch home for just $70,000, according to the Times. However, when they decided to sell, they felt hemmed in by those same rules: a ban on advertising on the open market, or even having a for-sale sign on the lawn. "Only members of the league, along with their friends, are told," wrote the Times.
The people of German extraction who bought their house claimed this had nothing to do with morality. "They're just bitter they couldn't get the price they wanted for their home."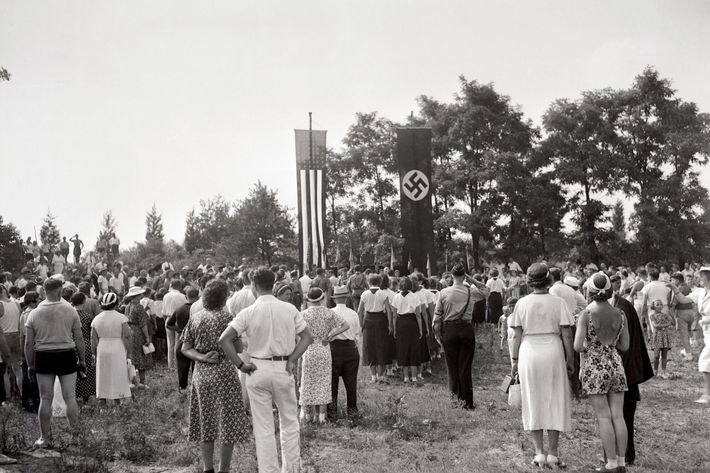 The president of the settlement league, Robert Kessler, told the Times that the community's bylaws were "antiquated" and that homeowners should be given more freedom to sell. Kessler said the league would discuss changing the rules at an upcoming meeting, although previous attempts to amend them had been voted down.
Racially exclusionary housing covenants where once commonplace in American real estate. They are today prohibited under federal law.
"You feel like a caged animal here," Philip Kneer told the Times.  "It's terrible for everyone — for the kids, for us and even for our dogs."