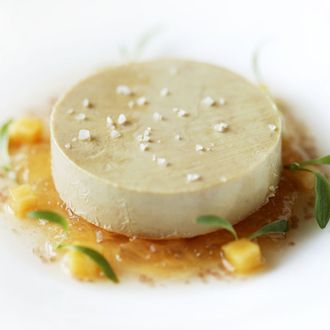 Photo: Courtesy of Per Se
New York City in 2015: home to both world-class geniuses in the arts and sciences and world-class dining options! This year the city boasts more MacArthur Fellowship recipients (nine) than three-star Michelin restaurants (six).
New York's veritable buffet of haughty intellectual achievers — 9 of the total crop of 24 geniuses this year — is something that can't be replicated with our haute cuisine options, apparently. We consistently trail Tokyo (17) and Paris (10) in the guide. 
The best thing about the MacArthur is you can spend it on whatever you want. So we suggest lots of high-level eating out.
We're hoping Nicole Eisenman can now more easily get a table at Per Se.