New Jersey police are asking the owner of 50 pounds of pot to come and claim it after it was mailed to the wrong address.
Several packages were delivered to a home in Hazlet Township on Tuesday and addressed to someone who didn't actually live there, authorities said in a Facebook post. Residents turned the packages in to the Hazlet police. When the authorities opened them looking for more information, they found about 31 individually wrapped bundles of pot that someone was probably getting very anxious about misplacing.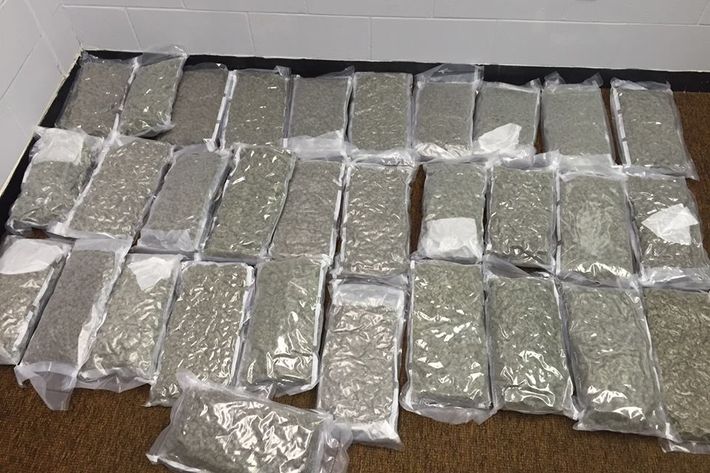 "If you were expecting these packages and would like to claim them, please come to Police Headquarters," the Facebook post said. "In the meantime, our detectives will be working with County, State, and Federal Law Enforcement agencies to locate the owner of this property."
So far they haven't had any takers.