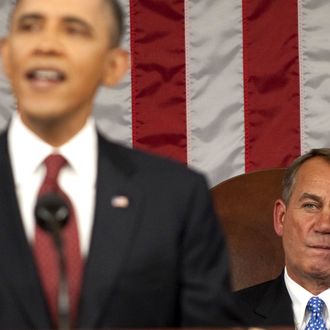 This could be your future, Paul Ryan.
Photo: Saul Loeb-Pool/Getty Images
Haha, just kidding, the worst part about being House Speaker is having to deal with legislators who go on TV and say that you're just the worst every single day. The House is set to elect its new leader — probably Representative Paul Ryan — this morning, unless he realizes he's made a terrible mistake in the next five minutes.