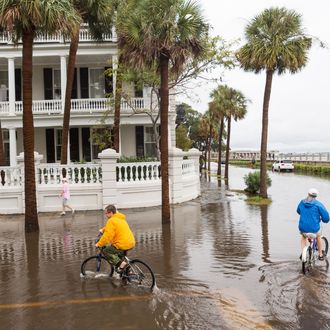 Bicyclists ride through floodwater along the Battery in Charleston as Hurricane Joaquin brings heavy rain, flooding, and strong winds as it passes offshore.
Photo: Richard Ellis/Anadolu Agency/Getty Images
At least nine people — including a South Carolina Department of Transportation worker — have died in the floods that have devastated South Carolina and southern North Carolina over the past few days.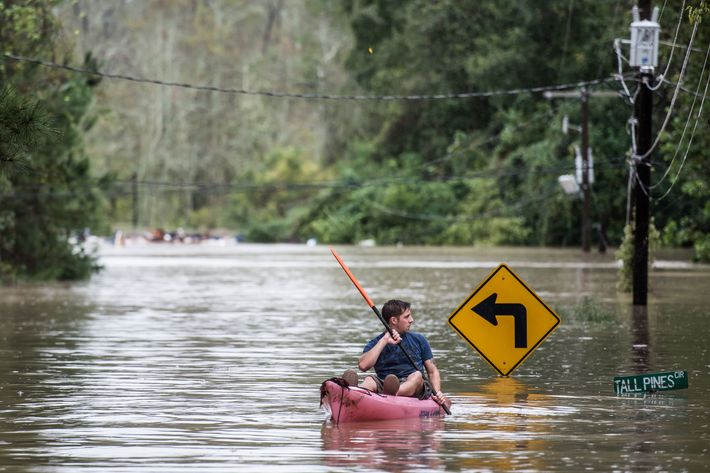 As much as two feet of rain has fallen in some parts of the state thanks to a number of factors, including the presence of Hurricane Joaquin off the coast, and it could keep falling until tomorrow.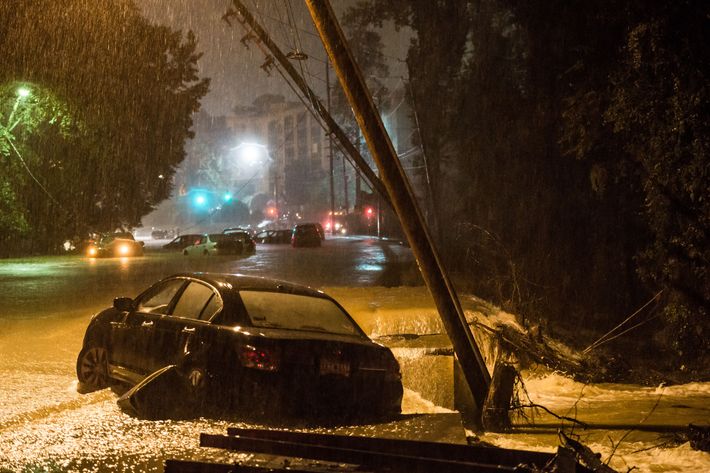 The flooding is expected to persist for weeks as excess water rushes toward the coast. In Charleston, enough rain has fallen in a weekend to equal half of their average annual rainfall.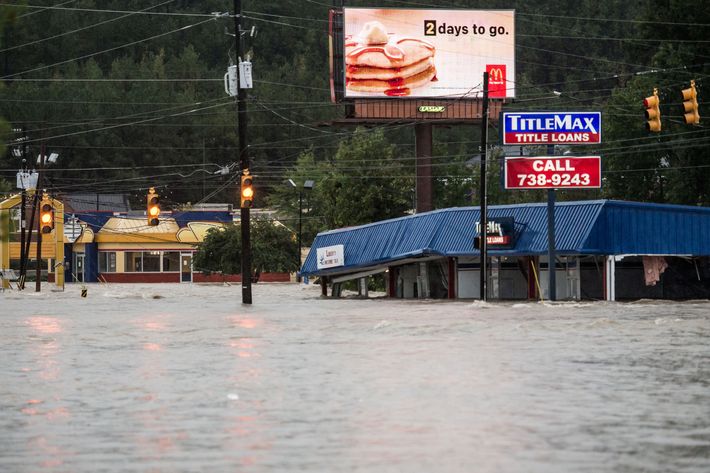 Animals displaced by the storm — like alligators — are now in the water that many residents are trying to outrace.
"This flood disaster has been like nothing South Carolina has ever seen," Governor Nikki Haley said in a statement. 
"If you're in your house, continue to stay in your house," she said in a press conference on Monday. "This is not the time to take pictures."
As a result of the flooding, many residents are trapped in their homes, and tens of thousands of people have no water or electricity. More than a thousand National Guard troops are helping with the emergency response; a federal disaster declaration was signed on Saturday at the White House.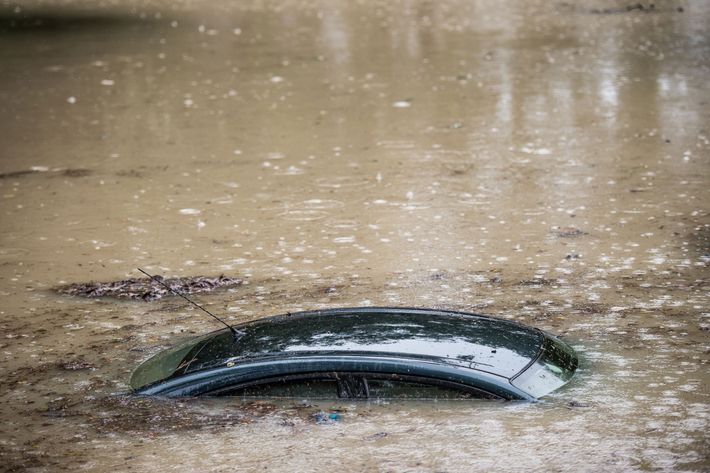 Many of the reported deaths involve people who got trapped after they tried to drive away from the weather. Hundreds of roads and bridges remain closed.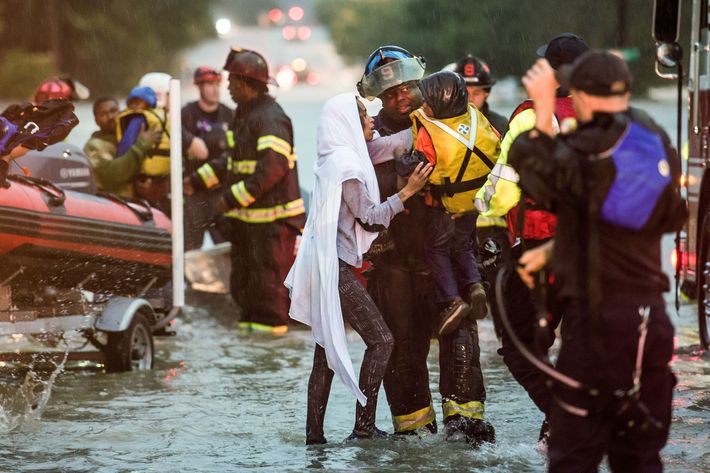 After the floods recede, the state will have to deal with the massive damage done to its infrastructure as well as its economy. One meteorological consultant told USA Today that economic losses could "easily surpass $1 billion given the enormity of the damage."