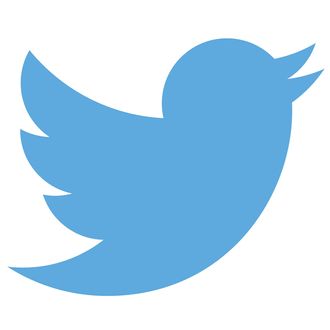 Last Friday, news leaked that Twitter was about to start tightening its belt after a few less-than-promising months for the social-media company, which has struggled to figure out how to branch out beyond its base of obsessive power users. 
Jack Dorsey, who has been Twitter's new permanent CEO for only a week, made the sad news official on Tuesday — in a tweet, obviously.
The company plans to lay off up to 336 employees — mostly engineers — or 8 percent of the company's global workforce. Twitter has expanded rapidly in recent years, and had 4,100 employees as of June. 
"We are doing this with the utmost respect for each and every person," Dorsey wrote in an email to employees. "Twitter will go to great lengths to take care of each individual by providing generous exit packages and help finding a new job."
"This isn't easy," he added. "But it is right. The world needs a strong Twitter, and this is another step to get there."
Although stocks jumped up a bit after the announcement, it seems likely that employees aren't quite as happy about the news today — although their company does provide ample opportunities for them to vent and broadcast their feelings live or condense them into 140 characters or a six-second video. 
During a tweet storm last week, Dorsey said his "focus is to build teams that move fast, and learn faster," and "[o]ur work forward is to make Twitter easy to understand by anyone in the world, and give more utility to the people who love to use it daily!" He hasn't laid out many specifics about how the company plans to entice users intimidated by Twitter, but Periscope and Vine, Twitter's newer video-based offshoots, and the Moments bar — a tool released last week that allows anyone afraid of Twitter streams to dip their toes in — are sure to play a big role. 
Twitter wasn't the only tech company to announce big changes today: Snapchat is reportedly planning to shut down the Snap Channel, its original content arm, for good. A few employees affiliated with the project, which first took a leave of absence from the app's Discover tab last month, are leaving Snapchat or being laid off as well, according to Deadline. The Hollywood Reporter notes that Snapchat could give original content another go in the near future.