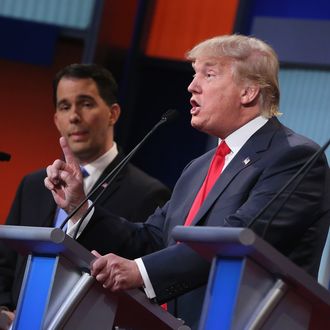 The third GOP debate — with 100 percent less Scott Walker.
Photo: Chip Somodevilla/Getty Images
The third GOP debate begins at 8 p.m. tonight — tune in two hours earlier to watch four people who will never be president complain about how they'll never be president — and Daily Intelligencer will be watching the whole thing and offering commentary below. 
It should theoretically be a more focused debate than the last two — host CNBC wants to talk about the economy — but given the people onstage, it seems fair to say that anything could happen.